The former unified heavyweight world champion, Joshua, was interviewed by two kids in a video on the DAZN Boxing YouTube Channel.
In the video, Joshua was asked which celebrity he would most like to go on a date with and he replied: "There's so many, maybe Beyonce."
Beyonce is currently married to rapper Jay-Z, but it seems he now has some competition from two-time heavyweight champion, Joshua.
Joshua went on to say that Eddie Hearn is his best friend and he was also questioned as to who would win between himself and Dwayne 'The Rock' Johnson in a wrestling match.
"100% me," Joshua replied.
"You've got to have belief in yourself," Joshua added.
In the unlikely situation this wrestling match happened, it would not be the first time a boxer has moved over to the WWE, as Joshua would be following in the footsteps of his rival, Tyson Fury.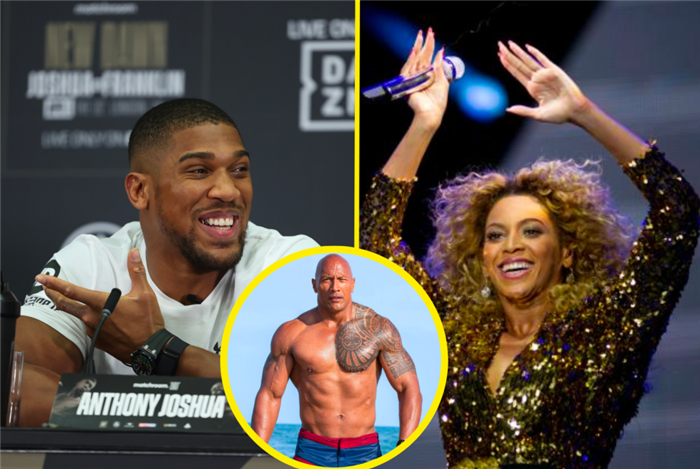 'The Gypsy King' previously featured in WWE's 2019 Crown Jewel event in Saudi Arabia and he beat Braun Strowman by count out.
For the time being, however, Joshua will need to focus on his boxing career, as he has a fight with Jermaine Franklin coming up on April 1 at the O2 Arena in London.
This will be AJ's chance to bounce back from two straight defeats at the hands of Oleksandr Usyk.
Should Joshua get past Franklin, his promoter Hearn has already outlined what he would like to see from the Brit for the rest of the year.
This plan begins with a rematch of his 2015 grudge match against Dillian Whyte and then Hearn would like to match Joshua up with either Fury or Deontay Wilder before the end of 2023.