The former undisputed heavyweight champion got into the lucrative marijuana business in 2016 after several states in America decriminalised the drug.
Iron Mike even came up with his own strain of weed, which he regularly smokes.
And the marijuana mogul has branched out by opening a coffee shop in Amsterdam, where the sale and consumption of small amounts of weed is permitted in licensed premises.
Coffeeshop Tyson 2.0, which is close to the famous Red Light district, officially opened its doors last Friday.
And being the diligent owner that he is, Tyson has tried all the products available in the shop.
The boxing legend said in a press release: "It's a dream come true to open our first coffee shop in Amsterdam.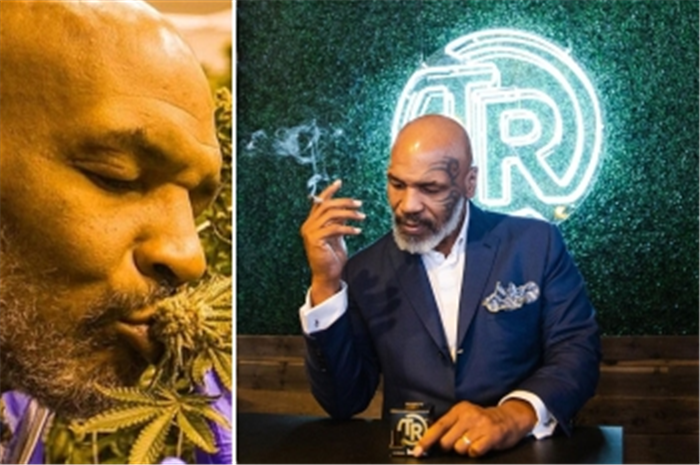 "The Coffeeshop Tyson 2.0 will immerse fans in a full-on experience where they can enjoy my favorite Tyson 2.0 products the way I do.
"I've tried and tested all of them, and I can't wait to share some of my most beloved and undefeated goods with Europe."
CEO of Tyson 2.0, Adam Wilks, added: "Amsterdam is a city with a deeply rich culture that has transformed it into one of the world's premiere destinations with over 18 million tourists visiting every year.
"Coffee shop Tyson 2.0 celebrates our journey and marks a significant milestone for the company as we extend our international presence beyond North America into the burgeoning European market."
Visitors to Tyson's cafe will be able to puff away as they please as recreational cannabis use in coffee shops has been legal in the Netherlands since 1976.
But they won't be able to take their purchases to the Red Light district as outdoor marijuana use will become illegal in May.