Mike Tyson was a special guest at Wrestlemania 14 where Michaels and Stone Cold were set to meet in the ring.
The Heartbreak Kid was due to retire from the sport because of a niggling back injury that was hampering his career and so Austin was set to win and become the next face of the WWF.
Michaels was to deliver his signature move, Sweet Chin Music, before missing and Austin attempted a Stone Cold Stunner.
And when lying prone on the mat, he was there for the taking.
Tyson, acting as Guest Enforcer, rushed in as Austin pinned the HBK and tapped three times to hand him the victory.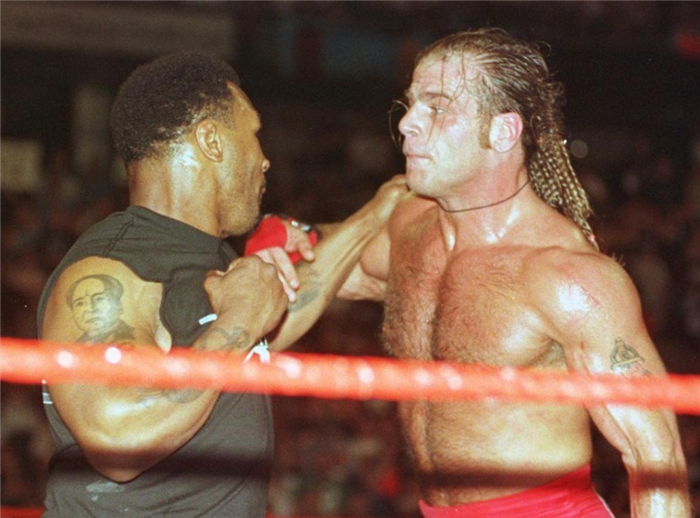 It was seen as a double-cross as Iron Mike had entered the event alongside Michaels before pledging his support to Stone Cold.
Tyson then was set to deliver one of his blood-curdling knockout punches on the unsuspecting Michaels then plant an Austin t-shirt on him to truly end their friendship.
However, the wrestler was not happy with that.
He was furious that this this could be the lasting image of his career and all was agreed to have that moment changed.
But Tyson either did not get the memo or did not care as he went ahead and did it anyway after knocking Michaels out in the ring in a moment that was not supposed to happen.
But, ever the professional, Michael lay there and took it.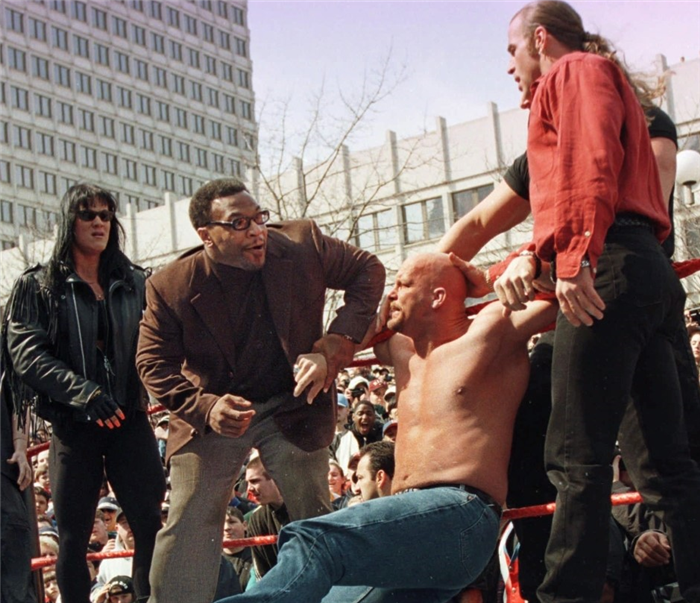 However, his rage was clear backstage and he was set to crash Austin's winning-press conference and confront Tyson on his 'disrespectful' gimmick.
In the end, McMahon's son, Shane, intervened.
He managed to get hold of the veteran and calm him down.
Who knows what would have happened given Tyson is hardly the man to get into an argument with.