The fight went down on August 19 at the MGM Grand in Las Vegas on a card simply billed as, 'He's Back'.
And just 89 seconds into his highly-anticipated return to the ring, the 'Baddest Man on the Planet' was indeed back with a vengeance.
The Hurricane came out swinging but quickly found himself on the floor for his troubles.
And it wasn't long before his manager Vinnie Vecchione entered the ring to prevent McNeeley from taking any more damage, forcing the referee Mills Lane to end the fight and award Tyson the victory by disqualification as a result.
Reflecting on the fight, McNeeley told The Sun in 2020: "At the weigh-in, the day before, I was 224lbs and he was 220lbs.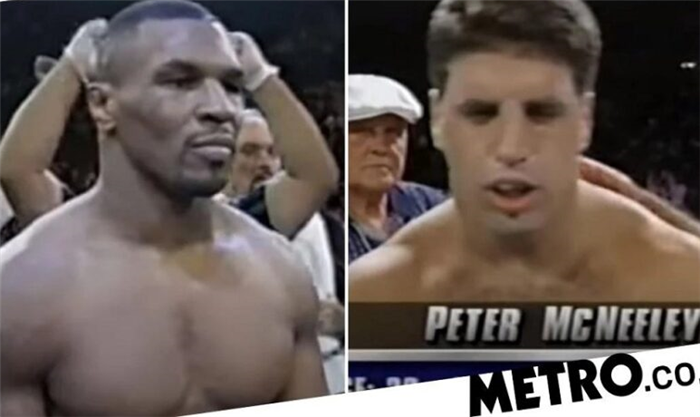 "But they re-weighed us one hour before the fight. We both lost 4lbs.
"So Mike Tyson at 216lbs is what? All speed. And speed with power is a bad combination.
"That first punch that I went down, I was terribly off balance, I was standing square. But he caught me a good straight right and people didn't even see it because he was that fast.
"I was back up before Mills Lane even started a count.
"In the history of Mike Tyson's career, the uppercut was always his best punch and he caught me with it on the chin — and I went down on my face.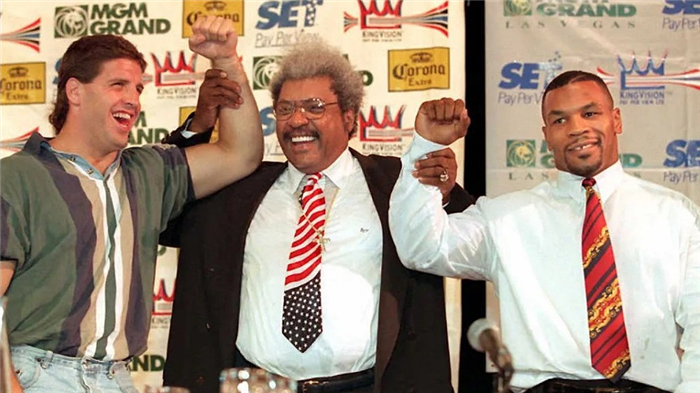 "I got to like the count of six or seven and I was confused.
"And when Vinnie jumped into the ring and pushed me towards the corner, I thought, 'Oh, the round's over and he's gonna sit me on the stool'.
"But a minute 29 — 89 seconds, it sounds longer when I say a minute 29 than when I say 89 seconds!
"When Vinnie pushed me over, I thought the round was over. I didn't know he was ending it.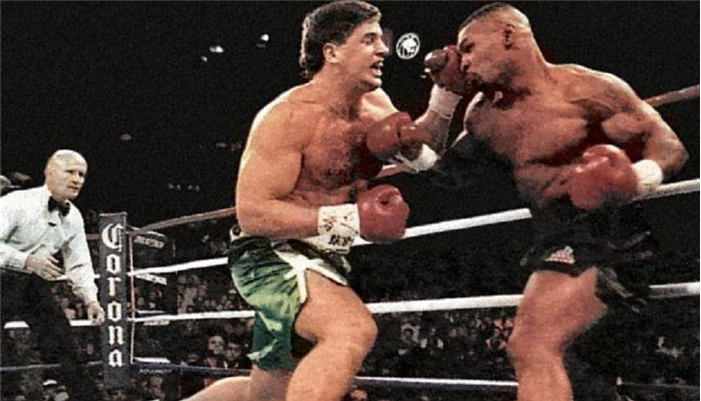 "And that shows you that something was wrong, that I was a little out of it, even though I was on my feet.
"People can say, 'what if this?' or 'what if that?' — but what if nothing. That's not the way it happened."