On Nov. 22, 1986, Mike Tyson, who had just become the youngest heavyweight champion in the history of boxing with that left hook to the forehead of Trevor Berbick, returned to his corner, he shrugged his shoulders almost sheepishly as if to ask, "Is that all there is?''
Thirty years later, on the anniversary of what looked to be the beginning of an enduring new era in boxing, the same question can be asked about Tyson's career.
"Thirty years ago? It seems more like a million,'' Tyson said in a telephone interview. "My whole life has changed since then. I'm a totally different person. I don't even know that person anymore.''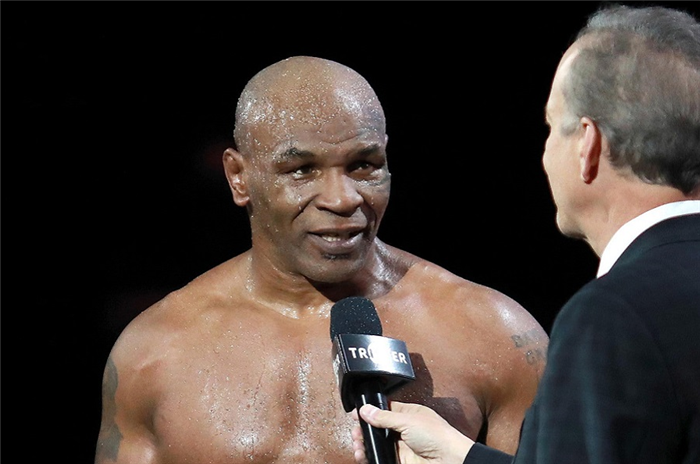 "Me and Kevin, we thought everyone I fought was a bum,'' Tyson said. "That's why I shrugged at him after the fight.''
Asked whether he was nervous before the fight, Tyson said, "Yeah. Nervous I was going to hurt [Berbick] real bad.''
Despite his youth and unpredictability, Tyson was a 7-2 f avorite by the time he climbed into the ring to fight Berbick, who had ended Muhammad Ali's career in a brutal fight in the Bahamas five years earlier. On Tyson's way into the ring, Ali stopped him to say, "Kick his ass for me.''
And even though it seemed less a fight than a coronation, Tyson admitted, "The pressure was enormous, because everyone expected me to win.''
"And for a while,'' he added, ruefully, "I did.''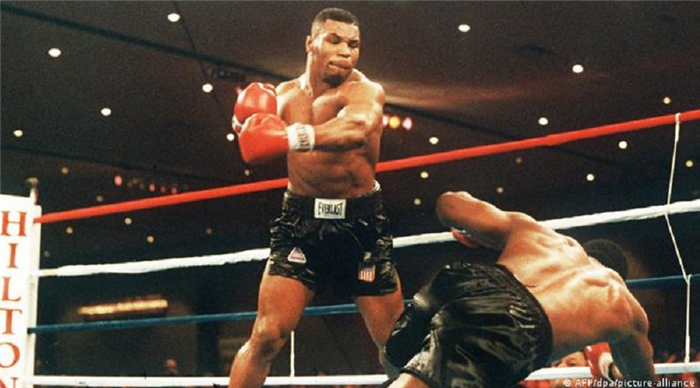 A family life, and a second act
What followed was largely a mess. The Spinks fight was preceded by allegations of domestic abuse from actress Givens, the first of Tyson's three wives. There was a messy divorce from Jacobs and Cayton and a messier one from Givens. Don King moved in, Rooney and Lott moved out, and before Tyson knew what was happening, his money, his title and, ultimately, his freedom were gone.
"There's a lot of things I wish I could have done differently,'' he said.
That's not how it felt just 30 years ago, when a kid just out of his teens, having knocked out the reigning heavyweight champion just a few hours before, sat quietly in a high-backed chair in a Las Vegas hotel lobby all alone except for the garish green leather WBC title belt around his waist.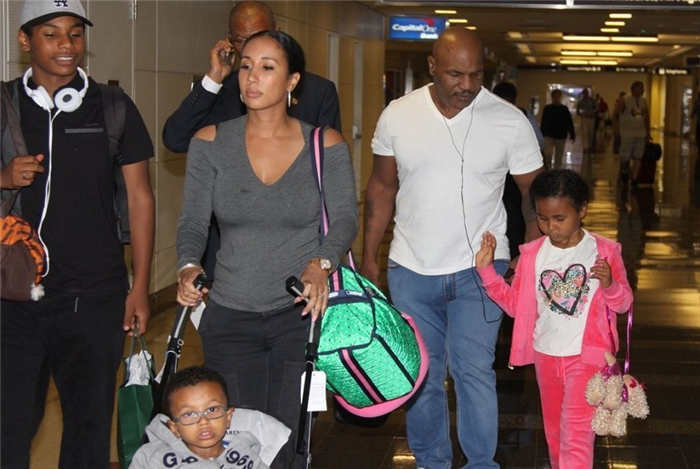 "I'm really the champ now, ain't I?,'' Tyson asked quietly of a reporter who had come upon the scene. "I'm really the champ. It feels good, really good.''
Now, it just feels distant and somehow, unreal, a shrug of the shoulders from a long time ago.