Teddy Atlas claims that watching Israel Adesanya knock out Alex Pereira at UFC 287 evoked memories of watching Muhammad Ali defeat George Foreman in one of boxing's most legendary bouts.
"The bigger, stronger, monster Pereira, is winning" Atlas said. "He hurts him with a leg kick, he hits him with a leg kick, he puts him up against the ropes – or in reality, the cage. He puts him up against the cage, he hits him [with] a good body shot, I don't know if anybody saw that. And he hit him with a knee, but it wasn't – nothing was purely clean. But it was enough to impact him.
Atlas Says Adesanya Reminded Him Of Muhammad Ali At UFC 287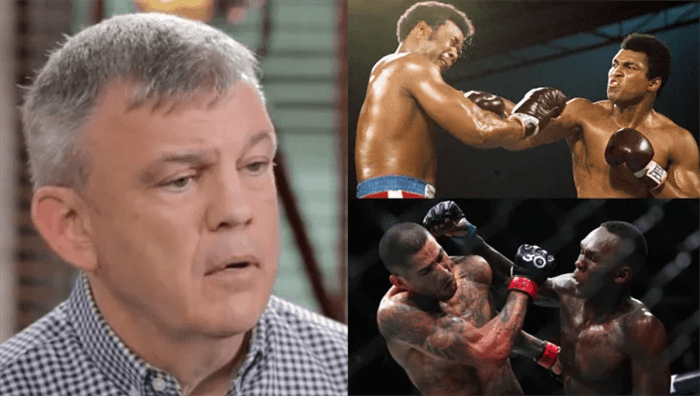 Atlas has witnessed plenty of big fights during his career, and he went on to say that Adesanya's strategy while Pereira had him against the fence reminded him of the legendary "Rumble in the Jungle" between Ali and Foreman.
"I looked at this, I said 'Oh my god, this is eerily similar and reminiscent of something that I know. Something I've seen before.' And you know what it was? Zaire, it was Zaire. It was George Foreman and Muhammad Ali, and Ali late in the fight playing the rope-a-dope. And all the big shots from the monster – and Pereira's the monster – the big bully if you will, the big powerful guy that can knock a tree down.
He was Foreman, he represented Foreman. Pereira was Foreman, undefeated, the whole thing. And he's throwing these shots…and he's doing the cage-a-dope. He's against the cage, and I'm watching him I said 'Oh my goodness, oh my god, he's Ali right now. He's Muhammad Ali.' The mindest, everything. Where's he's got this monster in front of him, he knows what he's gonna do.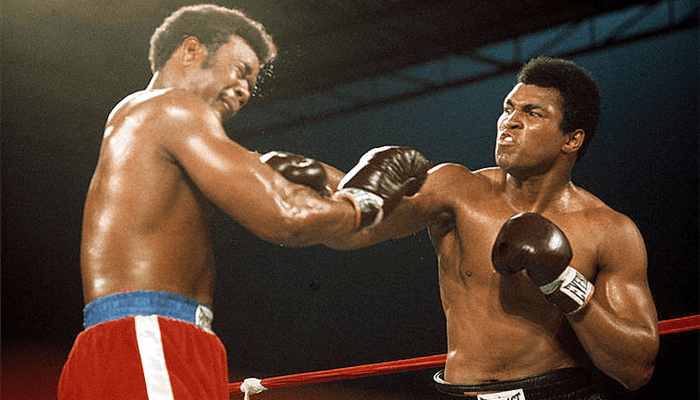 He knows the moment's gonna come. He knows he's gonna get a moment. He's not terrified, he's not terribly shaken. He got buzzed a little, he's fine. He's together. He's lookin' for that moment. He's searching for that moment. He's in a place he needs to be. And then all of a sudden, bang."