Multiple-time Grammy-nominated artist Wiz Khalifa recently appeared on Hotboxin' with Mike Tyson and narrated his first encounter with 'Kid Dynamite' of boxing.
According to DJ Whoo Kid, everyone has a "Mike Tyson story". Thus, the co-host encouraged Wiz Khalifa to reveal his. As per the hip-hop artist, when he first met Mike Tyson he was cautious so as to not p*ss the latter off by unknowingly annoying him.
However, when Khalifa met Tyson, the latter was accompanied by his wife Kiki. And according to the See You Again co-writer and singer, Tyson left the impression of a "genuine dude" on him.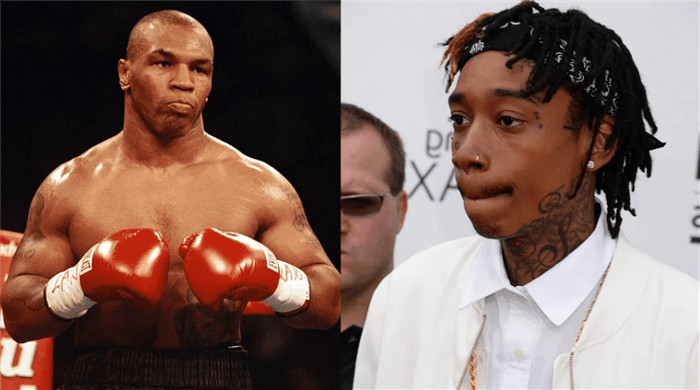 Wiz Khalifa remembers the time he crossed paths with "cool as hell" Mike Tyson
Encouraged by DJ Whoo Kid, Khalifa revealed that it was at an award show he first met the former world champion in boxing. As far as Wiz remembered, the duo crossed paths looking for their respective seats. According to the rapper who alluded to Tyson in his song What's the Play, at that time, he and Amber Rose were still married.
"We were like crossing paths. I think I was going to my seat and you were going to your seat. It was when I was still with Amber. I was like, 'Yo Mike, what up?'. You was with your wife, and was like, 'Hey, it's my wife". And I'm like, 'Mike is cool as hell, man'. That's a real, genuine dude," narrated Wiz.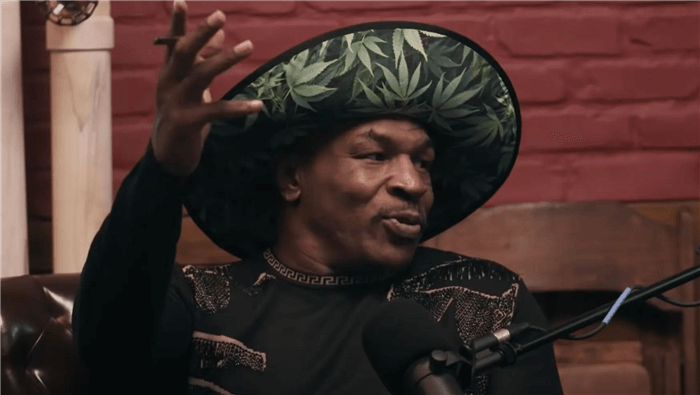 Listening to Khalifa, Tyson expressed he tries his best though sometimes people make him angry. "We were just walking past each other. So, I wasn't trying to p*ss you off at all," Khalifa replied by saying. Listening to Khalifa, Tyson, who recently launched TUD, laughed and was accompanied by Whoo Kid. Soon, Tyson and DJ Whoo Kid congratulated the hip-hop artist on the success of the Professional Fighters League.