Muhammad Ali's brother Rahman Ali spoke about his older sibling's lasting legacy to The Independent.
He said: "The great thing about my brother is that he transcends sport.
"His appeal goes beyond the confines of the boxing. And people from all walks of life are able to resonate with him. He had this aura about him that uplifted you in his presence.
"And believe me, those who had the good fortune to meet him, they went away with a great feeling. We all know he was a celebrity, but it was important for him to treat every human the same."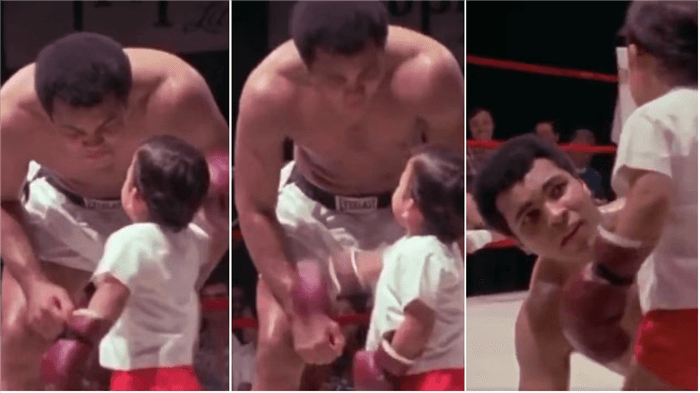 Back in 1980, archive footage has re-emerged of Ali engaging in a mock fight with a toddler during his tour of the country.
In it, the little boy is hilariously dwarfed by the 6ft 3in Ali but does manage to land some good shots from close range – with a little help from his opponent of course.
Ali can be seen bending down at the waist, before encouraging the boy to hit him several times.
The cheeky youngster is only too happy to oblige, smacking Ali bang in the face.
Ali then shakes his head with a smile before urging him on again.
Those standing ringside can be heard watching on in amusement as Ali dramatically falls to the canvas in mock agony after pretending to be hurt from a glancing blow.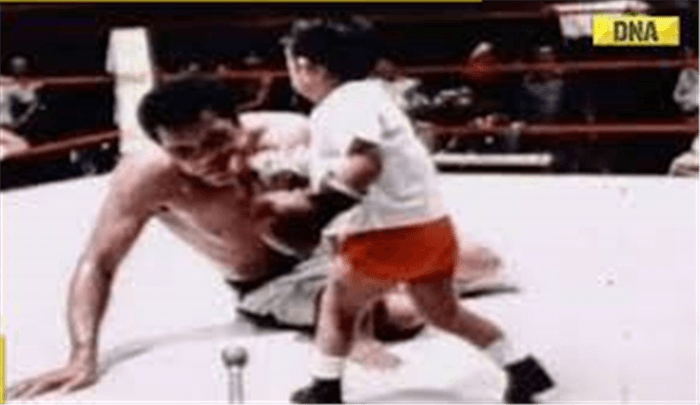 Harsh Goenka, the person who shared the video on Twitter, captioned it: "The best boxing match I have witnessed."
One fan wrote: "Not only the GOAT but also a great human being."
"True legend!"
"That's why he is the greatest."