A fight that Mike Tyson got into yesterday on a flight caused him to go viral. Mike Tyson was en route from San Francisco to Miami at the time. Mike Tyson had been interacting with fans and posing for pictures with them. One individual in particular allegedly took a selfie with Tyson but then kept chit-chatting with him from behind his seat. Apparently, Mike Tyson was even the target of a water bottle.
Soon after starting to repeatedly strike this man, Mike Tyson departed the aircraft. Since it is still unknown whether charges would be made, the victim was obviously injured. In the end, Mike Tyson was given a new trip to Miami.
Once he arrived in Miami, Mike Tyson enjoyed himself. Tyson went to the after-party for the Benzinga Cannabis Capital Conference. In one of Miami's busiest nightclubs, LIV, Mike Tyson was welcomed on stage by Rick Ross and Ric Flair. Mike Tyson was scheduled to appear at the conference later that day with Ric Flair, but that event was postponed, according to TMZ, since Tyson had to book a new flight.
As he didn't seem upset by what he had to go through in San Francisco, Tyson apparently took pictures with fans at this afterparty event as well. Outside a hotel, Tyson met with these supporters. Visit this page to see Tyson at LIV with Ross and Flair.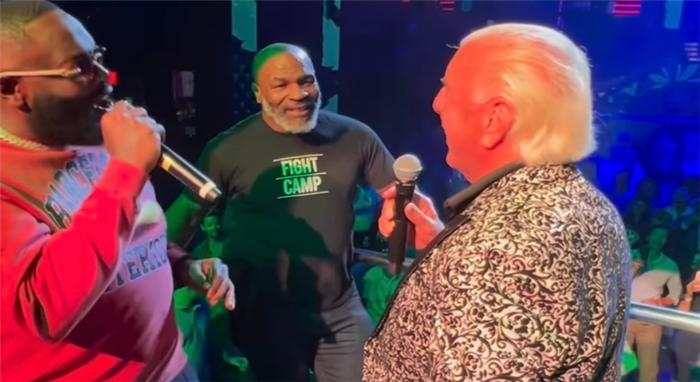 According to Mike Tyson, the man was "f*cking with him" when he attacked the passenger on his aircraft.
A man was beaten up by boxing great Mike Tyson last month before a JetBlue trip while the two were seated on the aircraft, and the video quickly went viral. This flight was scheduled to depart from San Francisco and travel to Miami.
On the trip, Tyson had been posing for pictures with passengers, including this man. However, the fan then began yelling at Tyson from behind his seat, which led to the boxer punching the man in the face, causing obvious wounds.Nevertheless, the San Mateo County District Attorney chose not to press charges because of "the victim's behavior prior to the incident, Mr. Tyson's interaction with the victim, as well as the requests of both the victim and Mr. Tyson."
Finally speaking up in public about this incident is Tyson. This was done on his "Hotboxin'" podcast, where he was accompanied by Matt Barnes and Stephen Jackson. He was f***ing with me, man," Tyson yelled. I used this n**** to take pictures. Additionally, this occurs after the fan is said to have thrown a water bottle at Tyson.
In addition, Tyson argued that he had no business traveling by plane. Tyson also said that these circumstances make him angry.
"I shouldn't even be taking public planes," Tyson said. A bodyguard and a f***ing yes man. What am I gonna do on a plane?"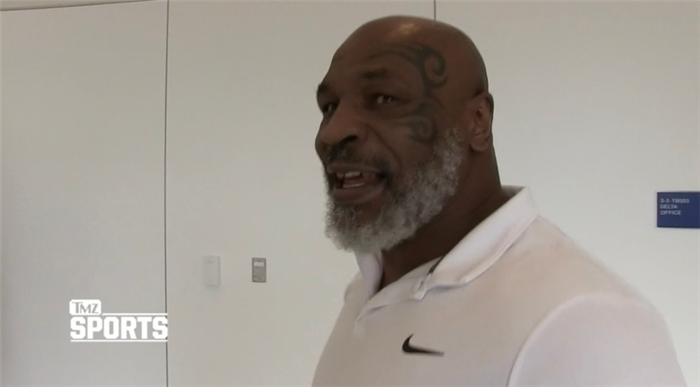 Even after a recent altercation with a fan, Mike Tyson continues to fly commercial
Mike Tyson recently experienced a significant viral moment. While flying on JetBlue from San Francisco to Miami, the boxing legend was observed hitting a fan. This apparently happened as a result of a fan yelling at Tyson from behind his seat and possibly even tossing a water bottle.
Tyson eventually had enough and started repeatedly punching the man. His face was clearly damaged as a result. Tyson ultimately got off the plane and boarded another one bound for Miami. Although the victim also retained counsel, no legal action has yet been taken.
Future plans by Tyson still call for choosing commercial flights over private ones. In a recent interview with TMZ Sports, Tyson stated that he is unconcerned about a repeat of this kind of scenario. At LAX, Tyson only said, "No way!" Tyson also disclosed that his wife wanted him to begin flying privately in order to stop any further arguments.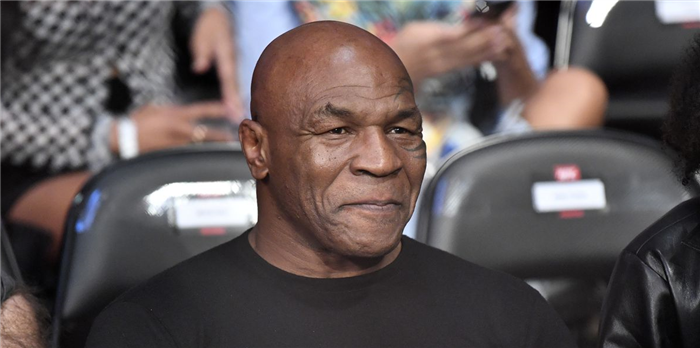 "You're aware of Tyson 2.0, [my marijuana brand]?" Says Tyson. "Man, I'm about that right now. I'm a big fan of Tyson 2.0.
Tyson also gave advice to famous people on how to deal with followers. Iron Mike merely uttered "Love them." Tyson was taking pictures with supporters on the trip prior to his encounter with the fan in San Francisco, with no incident.