'Those rumours are TRUE' – Deontay Wilder's trainer Malik Scott CONFIRMS Saudi Arabia negotiations and says ball is in Anthony Joshua's court for next fight
Malik Scott, the trainer of Deontay Wilder, has revealed that plans are in the works for important heavyweight matches to take place in Saudi Arabia this year.
Last week, talkSPORT's Simon Jordan revealed rumors that Middle Eastern organizers were interested in hosting a competition for boxing's glamour division.
According to the rumors, Anthony Joshua and Deontay Wilder will face off in December.
Additionally, according to the rumor—which was already expected—the Tyson Fury vs. Oleksandr Usyk undisputed world title bout is now being considered for the same month in the same region of the world.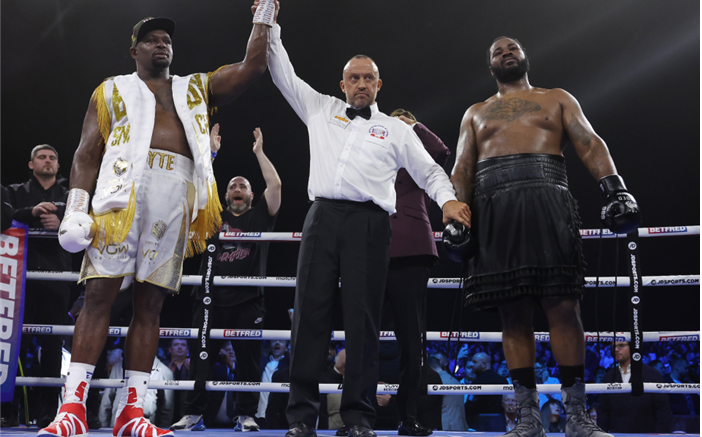 The winners would then meet in an ultimate heavyweight showdown in 2024.
Asked about this on Monday, Wilder's trainer Scott told iFL TV: "I'm on the inside of the meetings, Deontay has me sitting right to him when we're doing these meetings.
"What I can say is the things people are hearing are not fibs.
"The negotiations have begun, not with certain fighters or certain things, but the negotiations are definitely in tact…
"Everything is getting together, we're gonna see what fighters really wanna fight at that level.
"The ones that do, Deontay is gonna knock out and he's gonna become two-time heavyweight champion of the world.
"I can say that those rumours are true, negotiations are going on and big fights are gonna be happening.
"Not just with us, with a lot of top fighters out there in the heavyweight division in Saudi Arabia."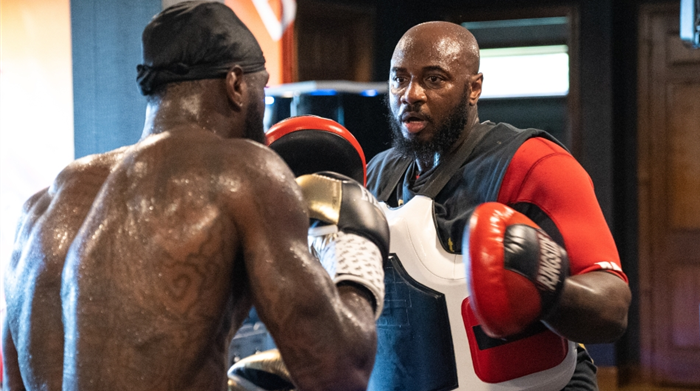 Asked directly about Anthony Joshua, Scott replied: "If you ask me, that's the only fight I want for Deontay.
"If we could get Usyk, of course, because he's got the belts. I'm fully with that.
"But I'm very, very big on Deontay fighting Anthony Joshua.
"I think it's good not just for boxing, I think it's good for so many reasons…
"Every time someone comes to me and says, 'What's next for Deontay?' I always say, 'I'm hoping for Joshua.'
"Deontay wants the fight, I want the fight, Shelly Finkel wants the fight. This whole side over here wants the fight.
"We're gonna see what AJ does now, the ball is kind of in his court, so we're gonna see how he's gonna take advantage of it.
"We're ready."
Dillian Whyte slams Anthony Joshua and Tyson Fury for not giving him a rematch as he calls out Joe Joyce before his shock defeat
When they last faced off, Whyte defeated Jermaine Franklin via contentious majority decision, the American claiming he had been "robbed" after being knocked out by Tyson Fury.
Eddie Hearn, the event's promoter, had promised Joshua would be Whyte's next opponent before the fight, but Franklin instead faced AJ earlier this month and lost by unanimous decision.
Before Whyte, a former two-time heavyweight world champion, said that he would not fight again until December, Hearn stated that Whyte was the "frontrunner" to face Joshua in July of this year.
According to rumors, a massive heavyweight tournament will take place in Saudi Arabia at the end of the year, featuring matches between Fury and Oleksandr Usyk for the undisputed heavyweight world belts, Joshua and Deontay Wilder, and the victors of those matches facing off against one another.
Whyte will not be happy about this because it once again leaves him out of the running for the heavyweight world title.
While watching Joe Joyce vs. Zhilei Zhang, he voiced his displeasure to talkSPORT's Gareth A Davies.
When asked about his disappointment at a summer fight with AJ looking unlikely, Whyte said: "Joshua sucks man, sucks, sucks. That's the only way I can put it, he sucks."
And in terms of the rumoured heavyweight tournament, he reacted: "Maybe [they should] do an eight-man tournament and include me. An eight-man tournament and include me and Joe Joyce…
"An eight-man tournament would be amazing. That would force everyone to fight everyone.
"That's what heavyweight boxing's all about – drama and excitement. That's what we need to do, try and big back that drama and excitement."
Whyte was then questioned as to whether he would fight Joyce next and he said: "Yeah, Joe Joyce is definitely a fight I want.
"I want the biggest fights and obviously Anthony Joshua's not fighting me, Tyson Fury's not fighting me, so I'd love to fight Joe Joyce."
Joyce was stopped in the sixth round, and Zhang went on to humiliate Joyce.
As the Chinese fighter won the WBO interim heavyweight title, the referee stopped the fight with Joyce suffering substantial swelling in his right eye.