One of the best heavyweight fighters of all time is Mike Tyson. No one could ever dispute the brilliance of his in-ring performances. Ariel Helwani shared a situation where he had to choose between Bruce Lee and Mike Tyson in 2019 when he was a guest on the Helwani Show. The Dan Levy Charge Show recently asked me who would have prevailed in a no-holds-barred fight in Helwani's peak, Helwani said. Bruce Lee or Mike Tyson? I choose you, is that correct?"
Tyson replied, "Thank you very much, thank you very much, thank you very much. I like to think you are right too. I think you are right. Hey, listen, if Bruce Lee really could beat me in a fight. I would really think this is an interesting world because that should not happen."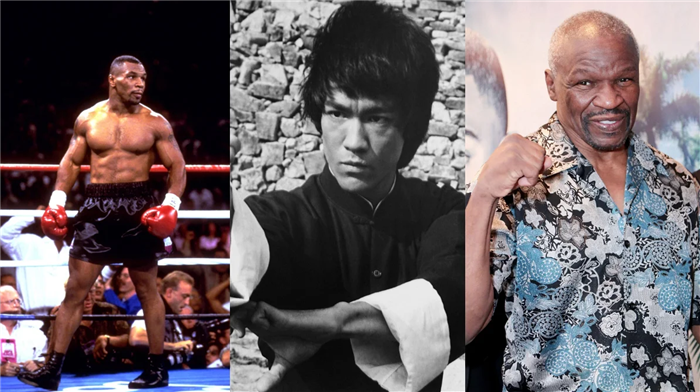 Helwani followed with another question. He asked, "Well, it's anything goes, so he can kick, could knee, he could do a bunch of stuff, you could just punch." Tyson answered, "Listen, can I tell you something? All right, so, that almost like me and Floyd (Mayweather) having a street fight. He's the same size, he's 135lbs. That's me and Tank fighting."
Mike Tyson believes he can beat Bruce Lee.
Tyson said, "Bruce Lee had an awesome philosophy about life, and he blew me away. Bruce Lee is a killer. You hurt your man, do as much damage you can, get out. You know what I mean, without being hurt, less damage than yourself as possible. We have so much respect for his philosophy. His philosophy is like the ultimate warrior philosophy. Life is like water, fighting is like water. Wow, this is deep."
Mike Tyson draws some imaginary similarities between Bruce and Floyd Mayweather to predict his possibility of winning against Bruce Lee. Unfortunately, we will never find out what would have happened if these two legends fought.
Mike Tyson is known as much for his smoking as his boxing these days, rehabilitating his previous public reputation by becoming the loveable podcast host of his 'Hotboxin' show.
As the shows title might suggest, the former world champion interviews all sorts of celebrities and stars from the world of sport, all with the studio full of smoke.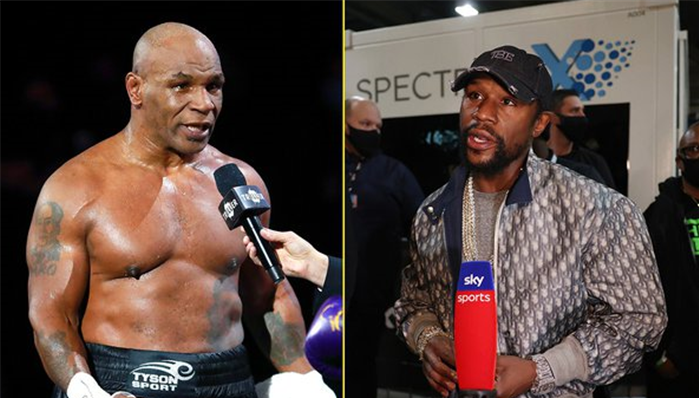 The 56-year-old, who has admitted he thinks he's close to his 'expiration date,' also owns his own cannabis company based in South California, known as Tyson Ranch, and it seems he's smoking a lot of what he's growing.
Speaking on his Hotboxin podcast back in 2019, to co-host and former NFL player Eben Britton, the former boxer claimed he smoked around $40,000 worth every month!
"What do we smoke a month?" he asked Britton, "Is it $40,000 a month?"
"We smoke 10 tons of weed at the ranch a month," the co-host replied.
"Is that crazy?" Tyson then asked.
"That's a lot of weed," rapper Jim Jones, who was the guest on the show, said, "That's nonstop, every second weed right there."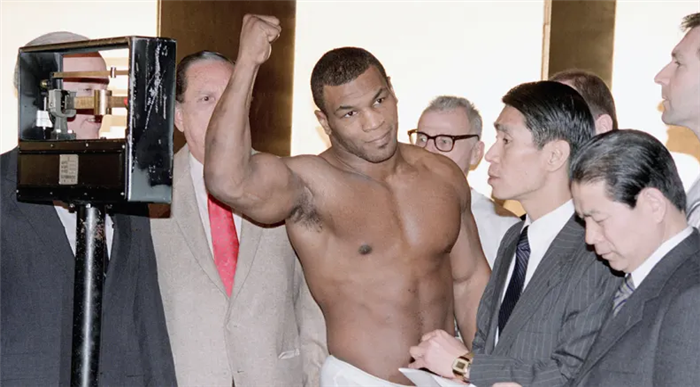 It is not the first time the American has come out with incredible revelations about his drug taking, even claiming he was on them during his comeback against Roy Jones Jr.
The former baddest man on the planet said he was on mushrooms back in November 2020, saying that being on them helped him improve his boxing.
According to Iron Mike, the shrooms meant he couldn't feel the punches coming from fellow former world champions Jones Jr during their exhibition fight.
But it wasn't just needing drugs when getting back in the ring for the first time in 15 years, Tyson also claimed that he needed to be high to even agree to doing it.
According to the Hangover star said that taking a psychedelic drug called 'toad' told him to once again take a fight.