WrestleMania 39 ended the way that most major WWE premium live events have ended over the past few years: With Roman Reigns holding his titles high. Reigns had just dispatched the man many felt would finally be the one to overtake him: Cody Rhodes. With the victory the Bloodline's leader remains strong, though many questions about the faction still remain. How will Solo Sikoa's role grow? Will the Usos be welcomed back into the fold, even if they're beltless?
And that's just how WWE wants it to be. There are stars in the company who had standout moments this past weekend, such as Gunther, Logan Paul and Rhea Ripley … but where do they go from here? How will they make this next year even bigger, build their brands and make a more dominant splash at WrestleMania 40 in Philadelphia?
Coppinger: In the year since Gunther made his debut on SmackDown, the Austrian has quickly cemented himself as one of WWE's top performers.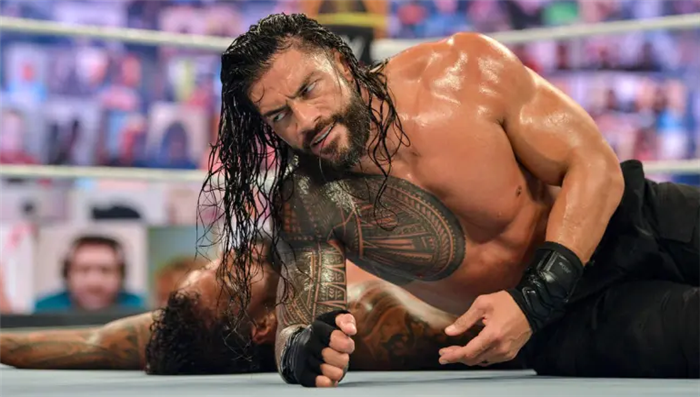 With his hard-hitting style that always leaves his foes with red chests from his knife-edge chops to his shotgun drop kick and all the heavy blows he doles out in between, Gunther is no doubt the most believable challenger to Roman Reigns.
On Sunday at WrestleMania 39, Gunther elevated himself again with yet another classic match, a victory over Sheamus and Drew McIntyre in a triple threat to extend his Intercontinental title reign to 297 days. Gunther has single-handedly restored relevance to the often-ignored midcard title. He's clearly ready for far bigger moments.
Wrestling under the ring name Walter, he made a name for himself in the U.K. with his bruising matches. Now with a transformed physique, Gunther also looks the part of a WWE champion. The intensity he displayed — ripping the title from the referee after he power bombed both Sheamus and McIntyre — and even his promos all scream WWE champion and top star.
"Gunther put himself on a different level tonight; different playing field …" WWE chief content officer Paul "Triple H" Levesque said at the post-WrestleMania news conference. "The sky's the limit for him. I can't say enough good stuff about him. He's a throwback. And when it comes to storytelling in that ring, every single thing he does means something. And I don't see that a lot."
So why not set up a match next WrestleMania between Gunther and Roman Reigns? Maybe even bring Gunther's Intercontinental title along for the ride.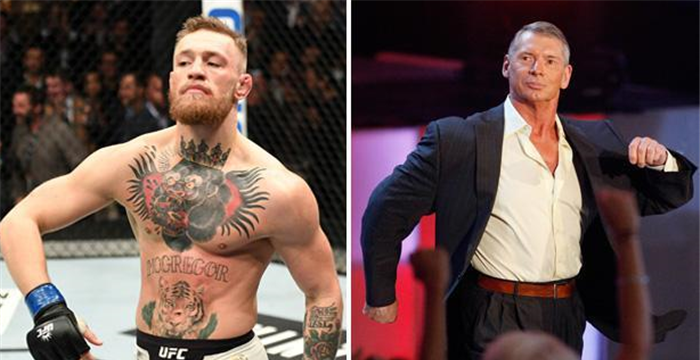 Conor McGregor will have some role in WrestleMania 40
Raimondi: Maybe it's not a match, but McGregor will make an advertised appearance at WrestleMania 40. This isn't even that much of a bold prediction after the events of the past several days. By the time Mania in Philadelphia rolls around, UFC and WWE will officially be part of the same publicly traded company. If we're being honest, even if that never happened, the potential for McGregor showing up in WWE was always there.
Remember a few years ago when he was trashing wrestlers and John Cena specifically? He was clearly angling for a big-money appearance, maybe even a match. Floyd Mayweather has done it before. Mike Tyson was a special guest referee. McGregor will be part of WrestleMania at some point, there's little doubt about that. "The Notorious" was one of the first fighters to tweet about the merger news Sunday, before it was even official. He posted a photo of himself with a UFC title on one shoulder and the WWE championship on the other — and then he and his agent, Audie Attar, got into it with WWE on-screen manager Paul Heyman. C'mon. This is a no-brainer and likely something McGregor has fancied since he was a kid.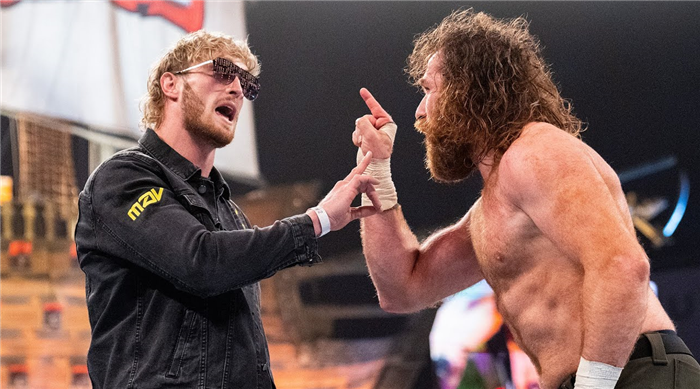 Logan Paul is in a title match
Paul as WWE champion makes sense from a business perspective — he wins a title at the Royal Rumble, leads to WrestleMania and drops it to a superstar that is already made. I actually think it could be the Universal championship if Reigns loses it at King of the Ring (but I also really wouldn't be surprised if Reigns kept it until WrestleMania 40).
But either way, Logan having hardware going into Philly would be great for the company and headlines. Logan generates interest and would bring that title everywhere he goes.