UFC star Conor McGregor was in attendance for Saturday night's boxing showdown between Gervonta Davis and Ryan Garcia. Not only that, he made it to the locker room post-fight to speak with the fighter he supported.
That was Garcia, who lost to Davis by seventh-round knockout at T-Mobile Arena in Las Vegas.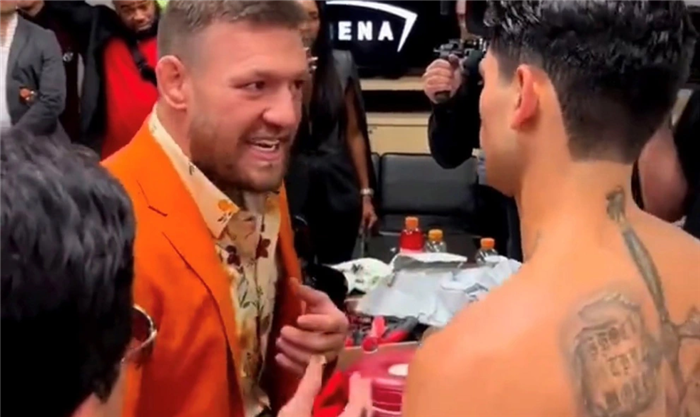 Afterward, McGregor spoke face to face with Garcia as members of his team gathered around. The former two-division UFC champion did his best to lift Garcia's spirits with some uplifting words and seemed to indicate that the controversial rehydration clause affected Garcia's ability to recover from Davis' body shot that ended the fight.
"He's 1-0 on you. Yous are the two biggest names in the division. I want to see it again. I want to see it again now, and I want to see it with no rehydration clause," McGregor said to applause from Garcia's supporters. "Seriously. …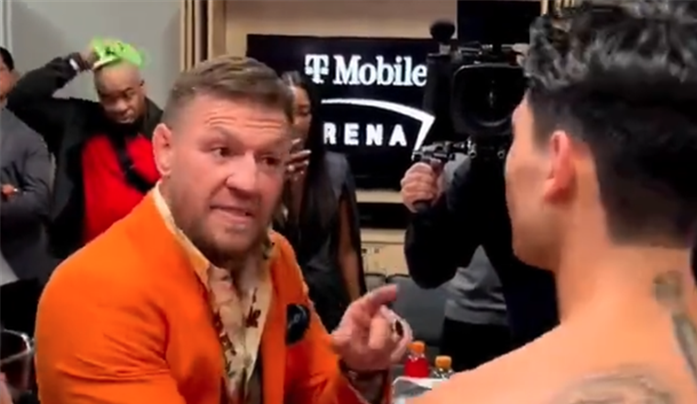 "Mate, all the respect in the world to you. You're the future. You're the future of this game. I'm watching you all the way. Wish you all the best."
By and large, Garcia struggled to get anything going against Davis, whose 27th knockout (in 29 wins) was the punctuation mark to another brilliant performance. The scores – 59-55, 58-56 and 58-56 – might seem to indicate the fight was close, but it was mostly domination by Davis.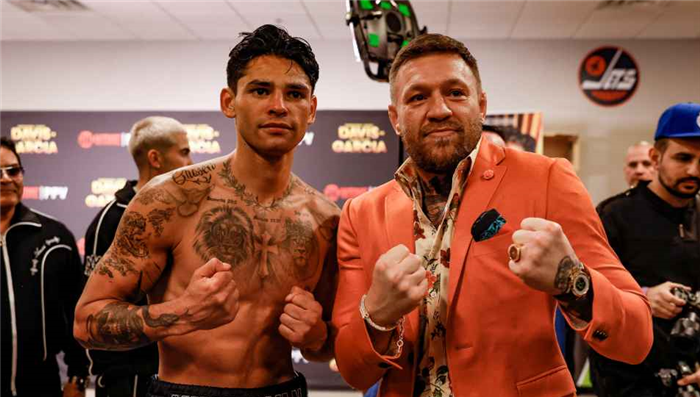 It should come as no surprise that McGregor would support Garcia – or at least be against Davis, 28, a protege of Floyd Mayweather. McGregor and Mayweather feuded up until they had one of the biggest fights in combat sports history, which Mayweather won by 10th-round TKO in August 2017.