Mike Tyson dated actress Robin Givens in 1987 and the couple got married at the start of next year, but annuled their marriage just a year later after Givens initially filed for divorce claiming she feared for her safety and accused the boxer of continued violence.
Mike Tyson remembered when he caught his ex-wife with Brad Pitt in bed
Mike Tyson made an appearance on Graham Besinger's "In Depth with Graham Besinger," and said he was mad as hell when he found his ex-wife Robin Givens with Brad Pitt in bed, with the actor being a youngster that got pretty scared at the time.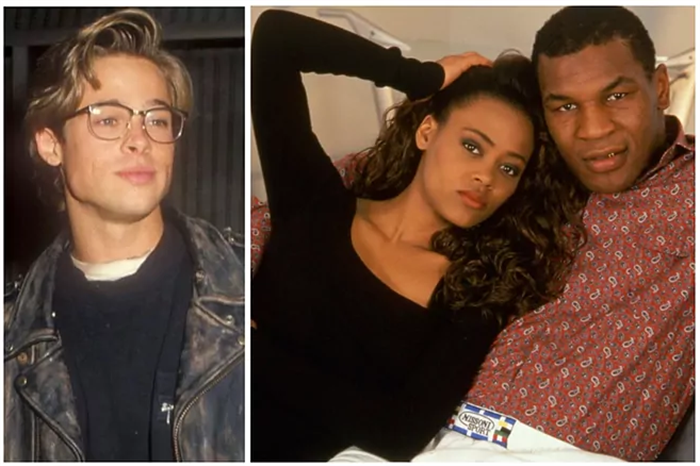 "You should have seen his face when he saw me. I was due a divorce but every day I would go to her house to have sex with her. This particular day, someone beat me to the punch. I guess Brad Pitt got there earlier than I did," he expressed.
"He looked like he must've been a little high, because I know about high. He wasn't the Brad now with the reputation he's upholding. He was like a beach bum, a little nerdy," he told the radio show before admiting he was also scared.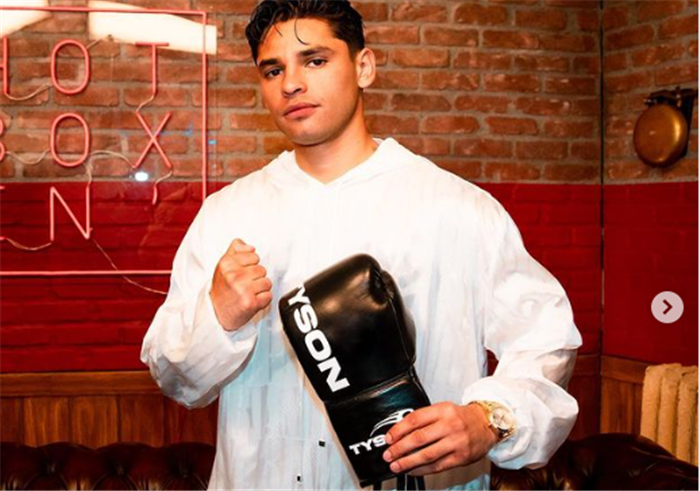 "I was scared too because this was pre-Matrix. That Brazilian karate s**t – trying to run but coming back. I thought I better back up from that little white motherf***er."
Robin Givens is denying a rumor that she once did Brad Pitt while married to Mike Tyson, and Mike caught them in bed together. Robin Givens is a much better person than me because if that rumor ever existed about me, I would never, ever deny it. In fact I would put it on my resumé, my tombstone, I would work it into my wedding vows. I would tell me children that there's a chance that Brad Pitt is their father. But Robin wanted to set the record straight (WHY?!) and let everyone know she did not hook up with a young Brad Pitt.
According to Entertainment Tonight, Robin got asked about this on Watch What Happens Live and she said that Mike Tyson was lying. Wait….WHAT?! Mike Tyson doesn't seem like a liar. A convicted rapist. Sure. A wife beater. Of course. But a liar?! Well, that's what Robin's claiming.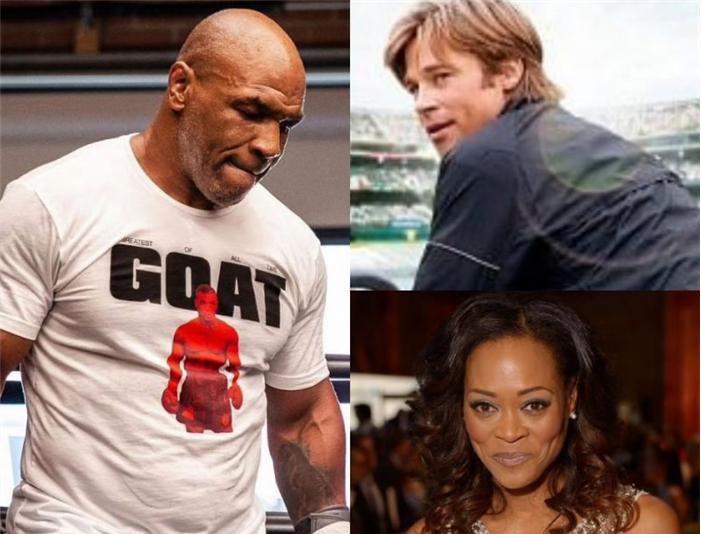 During one point in the show, a fan called in and bluntly asked Givens about whether rumors she ever hooked up with Brad Pitt were true. The rumors began in 2013, when Givens' ex-husband, Mike Tyson, claimed in his Undisputed Truth memoir that he once drove up to Givens' house following their split and saw her in a car with Pitt. Tyson also claimed that he caught the two in bed together while Givens was still married to him.
Pulling up in the driveway, that part's true," Givens confirmed. "I didn't read the book, but I was told he says he caught us in bed, which never happened. Never, ever, ever happened."
Robin Givens also was asked about her time with Howard Stern and if his allegedly small dick is a thing of fact or fiction. It's a tough fall from talking about an alleged Brad Pitt affair to the size of Howard's peen, but Robin was gracious saying Howard was a "magnificent lover". Huh. After all the years of Stern talking about his tiny penis and bad loving skills to find out he's a not a below average lover but a magnificent one…I don't know if anything is true or right the world anymore.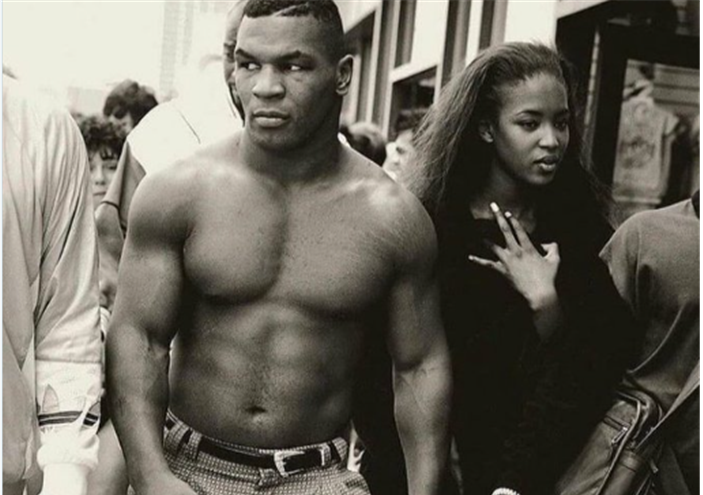 Later, Givens also opened up about what it was like dating radio personality Howard Stern, and whether his own claims about his "small penis" are accurate or just jokes.
"Oh my god! This is like a walk down memory lane!" she exclaimed. "I wish I was getting this much action now, Andy!"
"Howard Stern was a magnificent lover," she continued. "Like, unbelievable … it was all good."
Well, I guess if you were married to Mike Tyson, the only way to go from there is up.