George Foreman joins Max on Boxing as he reflects on his historic career. Foreman says he understands what it takes to reinvent a career as he moved on from boxing and is now a salesman. Foreman weighs in on boxers today including Deontay Wilder and Tyson Fury. Foreman finishes by saying he never wanted to fight Mike Tyson who was a "monster" in the ring.
Crazy how this dude took some of the strongest punches ever and is still speaking and moving well at his age.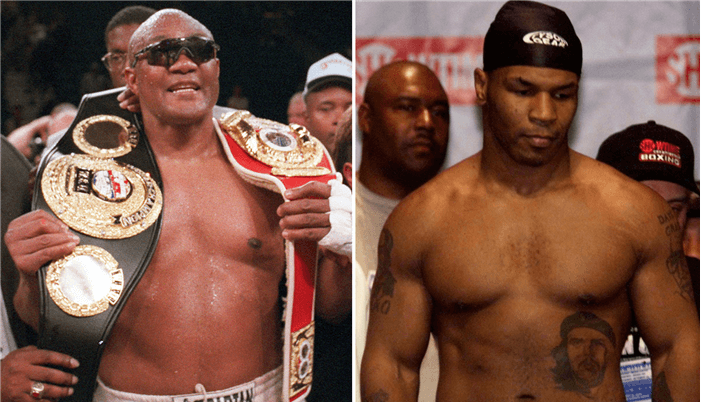 When Foreman lost to Holyfield yet still smiled in agreement when the announcer declared Holyfield the winner just shows what a great sportsman Foreman is. That moment made him my favorite boxer.
Ali is gone, Frazier is gone.. We still have George.. The last standing legend.. Legend!!
I've never seen Max so happy and engaged in an interview, you can see how deeply he admires big George, it's like a kid talking with his hero, their interaction was great!
Respect to Foreman admitting his real opinion. He could have said that he could beat him , that he was stronger than Mike and stuff like that, but he said what he really believed about fighting Tyson.
George Foreman was very smart to avoid Mike Tyson. Regardless, he is one of the top five heavyweights of all time and a wonderful human being, and his victory over Michael Moore at 45 years old was such an inspiration that age doesn't matter and it is never too late in life to accomplish one's goals.