As of tonight's event, boxing superstar Mike Tyson is scheduled to make his comeback to AEW on next week's show, giving AEW Rampage some serious star power. You may read the official notice below about Tyson's return to the show at Jim Whelan Boardwalk Hall in Atlantic City, New Jersey, as a special guest commentator.
Even though Tyson is only supposed to be commentating, those who remember what happened during his previous appearance know that chaos could still break out, and we very well could have another memorable moment like the one that occurred with FTR the previous time.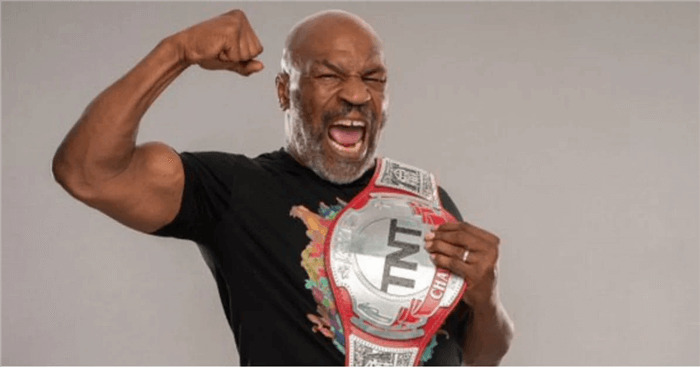 In 2021, Tyson made his final appearance in AEW, and his participation on AEW Dynamite occurred just a few months after his stunning exhibition fight with Roy Jones Jr. Tyson was scheduled to be a special guest enforcer at the moment, and he would certainly live up to the moniker because just before leaving, he punched Cash Wheeler of FTR with what appeared to be a powerful blow.
In AEW, he also punched Chris Jericho, continuing a feud that had started during Jericho's time in the WWE. Tyson and Jericho were supposed to face off in a match at one point, but the schedule was altered by Tyson's fight with Jones Jr. and it never materialized. Jericho said he is more than willing for a match to go place at some point; it just depends on coordinating schedules in an interview with Inside The Ropes.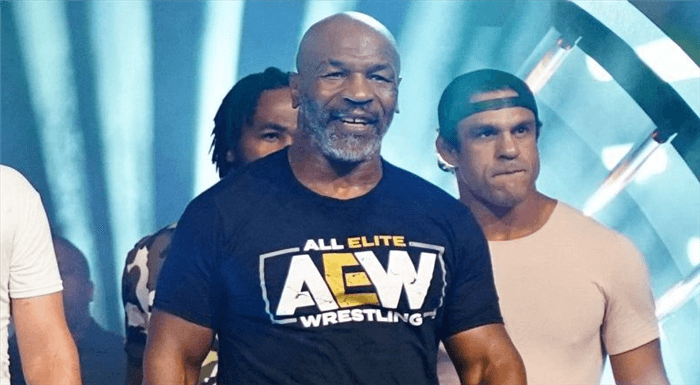 "Mike just loves wrestling so much and he loved being a part of it. He was so respectful. And I'll tell you what, it's Mike Tyson," Jericho said. "Everybody in the locker room wanted a picture with Mike Tyson and to his credit, he took picture with everybody. We would love to have a match with Mike, it just all depends on if he's available. He was into it for a while, we just couldn't make it work.
"Things move on, you got to keep the stories going. But he's welcome on our show at any point in time. I think he only wants to work with me though, I'm one of the guys that can corral him," Jericho said.