Despite being a master of his game, Mike Tyson's life was always surrounded by controversies, and one of them happened in 1997 which cost him his boxing license.
Evander Holyfield was a clean-living, devout ex-heavyweight champion from Georgia who was regarded as Tyson's greatest heavyweight opponent after number-one rival Lennox Lewis. While Holyfield had retired in 1994, he was drawn back to the rings because of a large paycheck. On November 9, 1996, the underdog Holyfield stunned the boxing world by defeating Tyson in an 11th round TKO to capture Tyson's WBA championship.
This visibly made Tyson upset and he wanted to give his best in a rematch against Holyfield on June 28, 1997. However, Tyson ended up being disqualified after he twice bit his opponent's ears. He also lost his boxing license to the event.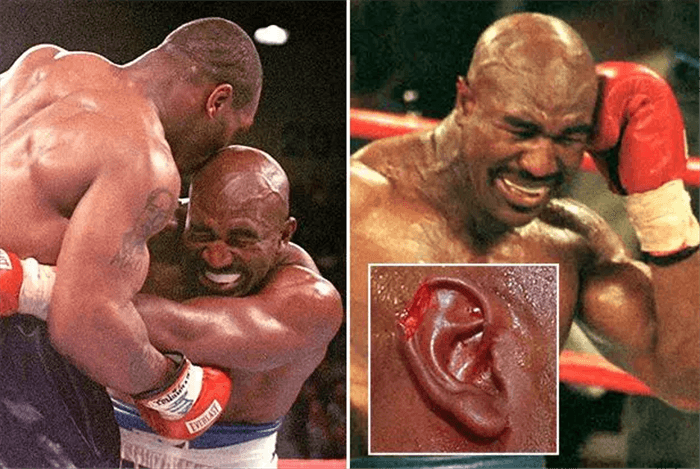 A fighter was disqualified after biting his opponent while setting up a submission during a bout in Khazakhstan.
Thiago Oliveira took a creative but completely illegal approach to distracting Erkin Darmenov so he could lock in a rear-naked choke during their recent welterweight bout.
The two fighters met on the main card of Octagon 44, which took place in Almaty, Kazakhstan last Saturday. Both Oliveira and Darmenov were making their promotional debuts for Octagon League, which is Kazakhstan's most prominent MMA promotion.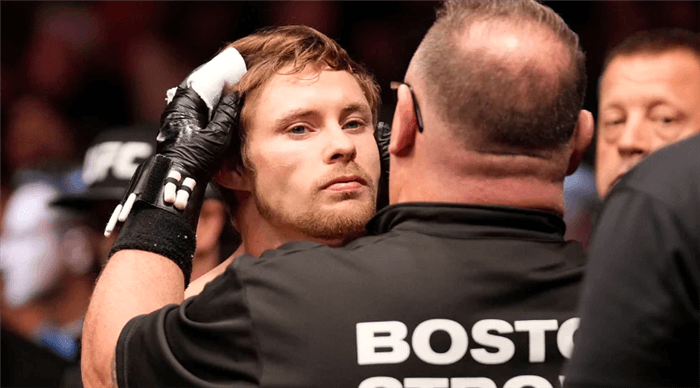 Darmenov entered the matchup on a four-fight win streak while Oliveira was winless in his last five bouts, and perhaps it was that difficult stretch of results that motivated the Brazilian to take some drastic action late in the first round.
Thiago Oliveira Disqualified After Biting Erkin Darmenov's Ear
The two welterweights spent the majority of the opening round trading strikes with Darmenov largely getting the better of the exchanges, but with just over a minute remaining in the round Oliveira clinched up and brought things to the mat.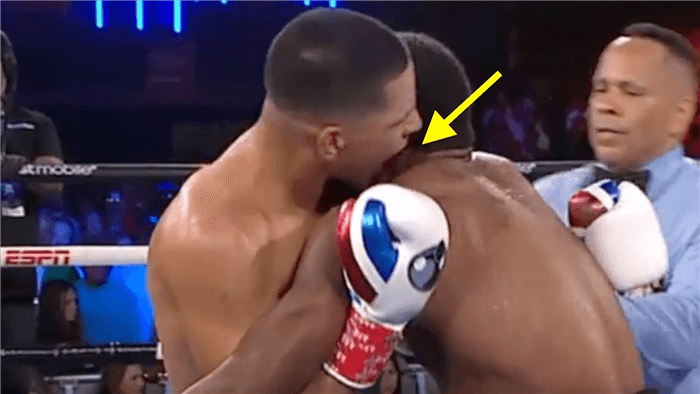 "Siriguela" quickly took his opponent's back and started hunting for a rear-naked choke, which he eventually secured as Dermenov frantically tried to get the attention of the referee. Oliveira happily celebrated his victory after the Kazakh fighter was forced to tap, but Dermenov was immediately protesting and holding his ear after getting to his feet.