Mike Tyson was one of the most feared boxers of all time, known for his lightning-fast punches and devastating knockouts. Over the course of his career, he faced off against some of the toughest opponents in the sport and emerged victorious time and time again. But which of his punches were the hardest? In this article, we take a look at 10 of Mike Tyson's most brutal knockouts punches.
Trevor Berbick (1986)
The year was 1986, and the boxing world was brimming with anticipation as the young, ferocious Mike Tyson entered the ring to face off against Trevor Berbick. The atmosphere was electric as the two fighters engaged in a brutal, back-and-forth battle, each vying for the upper hand. However, it was Tyson who ultimately delivered the coup de grâce – a devastating uppercut that sent Berbick crashing to the mat in a heap.
Despite Berbick's valiant efforts to rise to his feet four separate times, he was unable to do so, a testament to the sheer force of Tyson's punch. With that fateful blow, Tyson solidified his position as the undisputed heavyweight champion of the world, a title he would hold with distinction for many years to come.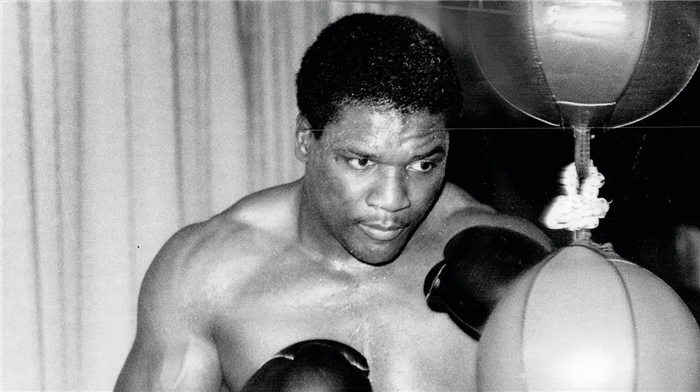 Michael Spinks (1988)
When Mike Tyson faced off against Michael Spinks in 1988, fans knew they were in for a treat. The two boxers were evenly matched, but Tyson's power proved to be too much for Spinks to handle.
In the first round of the fight, Tyson landed a thunderous right hand that knocked Spinks out cold, ending the fight in just 91 seconds.
Larry Holmes (1988)
When Larry Holmes, a boxing legend in his own right, entered the ring with Mike Tyson in 1988, fans knew they were in for a historic matchup. However, despite his legendary status, Holmes proved to be no match for the young upstart.
From the opening bell, Tyson asserted his dominance, unleashing a relentless barrage of brutal punches that left Holmes reeling. By the fourth round, Tyson's power proved too much for the seasoned veteran, as he landed a crushing blow that sent Holmes tumbling to the canvas, resulting in a decisive knockout.
Pinklon Thomas (1987)
In the ring with Pinklon Thomas, Mike Tyson faced a formidable opponent. But the young boxer was resolute in his determination to emerge victorious. In the sixth round of their fight, Tyson delivered a punishing left hook that sent Thomas crashing to the mat.
Though Thomas managed to rise to his feet, Tyson refused to let up, unleashing an onslaught of devastating blows that left Thomas struggling to keep his balance. In the end, the referee had no choice but to stop the fight, cementing Tyson's reputation as a fierce competitor and one of the most dominant boxers of his era.
Marvis Frazier (1986)
The 1986 fight between Mike Tyson and Marvis Frazier was highly anticipated, not just because Frazier was the son of the legendary Joe Frazier, but also because Tyson was already making waves as a rising star in the boxing world. In the ring, Tyson wasted no time in asserting his dominance. With lightning-fast movements and incredible power, he landed a devastating uppercut that sent Frazier hurtling across the ring, crashing to the mat in a heap.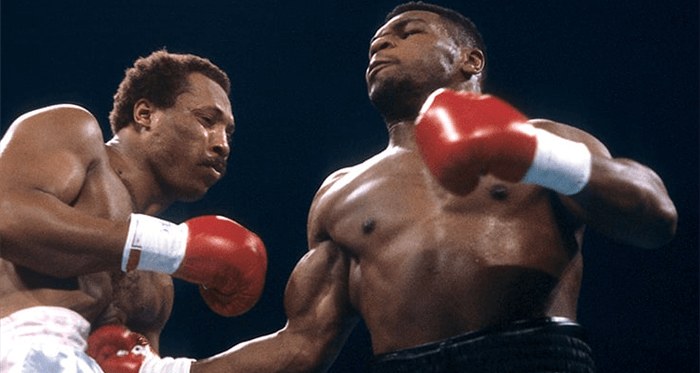 Tony Tubbs (1988)
Tony Tubbs was a skilled boxer, but he was no match for Mike Tyson's raw power. In their 1988 fight, Tyson landed a series of powerful punches that eventually led to a knockout in the second round.
Frank Bruno (1989)
Frank Bruno was a tough opponent for Mike Tyson, but the young boxer was determined to come out on top. In their 1989 fight, Tyson landed a brutal uppercut that sent Bruno to the canvas. He managed to get back up, but Tyson continued to deliver punishing blows until the referee was forced to stop the fight.
Donovan Ruddock (1991)
Donovan Ruddock was one of the toughest opponents Mike Tyson ever faced, but the two boxers were evenly matched. In their 1991 fight, Tyson landed a vicious left hook that sent Ruddock crashing to the canvas. It was a knockout that left fans in awe, and one that showcased Tyson's incredible power and precision.
Alex Stewart (1990)
When Mike Tyson and Alex Stewart faced off in 1990, fans were excited to see two skilled boxers go head-to-head. However, it quickly became clear that Stewart was outmatched by Tyson's raw power. In a flurry of lightning-fast punches, Tyson delivered a barrage of blows that left Stewart staggering. In no time at all, the fight was over, with Tyson emerging as the victor after a knockout in the first round.
Carl Williams (1989)
In 1989, Mike Tyson faced off against a formidable opponent in Carl Williams, but the young boxer was driven by a fierce determination to emerge victorious. As the fight progressed, Tyson unleashed a vicious uppercut that sent Williams crashing to the canvas.