Mike Tyson was in his prime too early for us to have him make his menacing walkouts to Eminem songs. However, that doesn't mean he does not have a special respect for the rapper. Even before Eminem ever made his appearance on Tyson's podcast, the heavyweight champion heaped the rapper with praise.
During an appearance at DJ Whoo Kid's radio show on Shade 45 (Em's radio station) as they were closing up the show, Tyson went on to geek out about Marshal Mathers and his accomplishments, however, he revealed that he was certainly spooked by the rapper.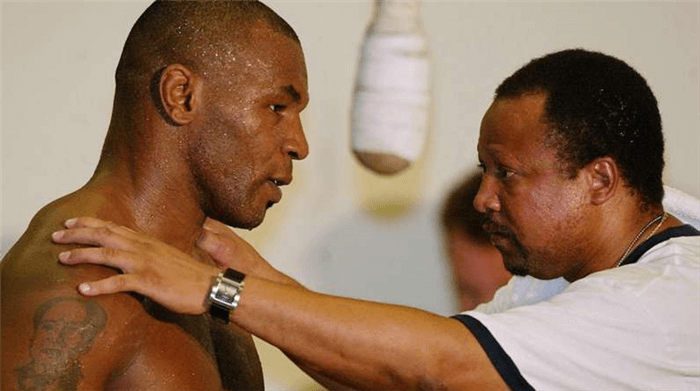 As Tyson started impersonating calling out his signature intro for his earlier songs, "Slim Shady Y'all", the host informed Tyson that Mathers himself was a huge fan of the boxer. "I dig Eminem too, you know I love him but when you see him in person, you think he's happy, he's on, but he don't say a f**** word man", said Tyson as the hosts who were well aware of this behavior burst out laughing.
Tyson then detailed on how he once wanted to say hi to the rapper but was spooked out because he reminded him of the children from the horror movie, The Village of the Damned. "He looks like that, blonde hair, blue eyes just looking straight at a motherf**** , you don't know if he's like those little kids, he starts thinking s*** and your hands start crippling up", said a merry Tyson as the hosts joined along in laughter.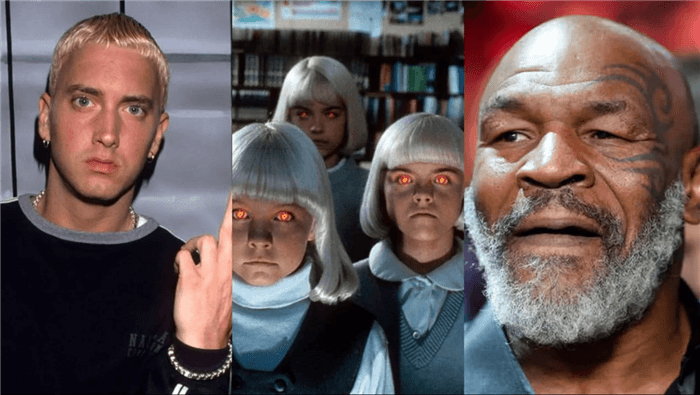 Mike Tyson's weirdly wholesome compliment to Eminem
As the hosts talked about setting a meet-up between the boxer and the rapper, Tyson enquired if he still "blazed" or was completely in rehab with drugs including cannabis. When the hosts replied that Mathers was done with that lifestyle, Tyson respectfully agreed with his decision.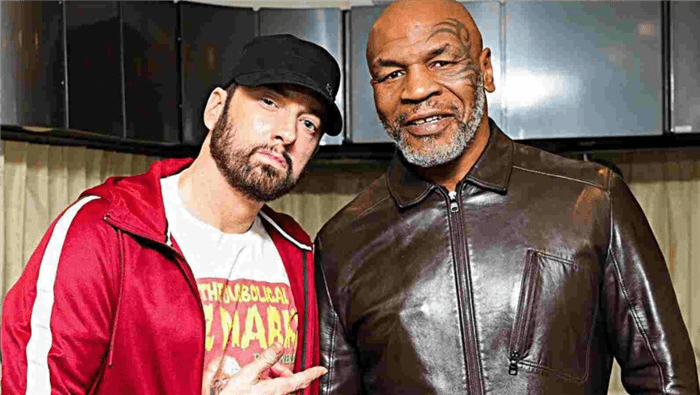 Years later, Tyson would feature in one of Mather's music videos alongside the rapper and iconic hip hop producer, Dr Dre. In the video for Godzilla, Tyson knocks out Eminem leading to final sequence of the song.