I was Mike Tyson's hardest fight despite $150-a-day heroin addiction and gangster life – I was my own toughest opponent
PINKLON Thomas won the WBC title in 1984, having had just THREE amateur bouts, and also fought Evander Holyfield and Riddick Bowe in is career.
But he admits his hardest opponent was himself, having fought substance abuse during the peak of his career.
Thomas was born in Pontiac, Michigan and was not raised with his two sisters in poverty.
Thomas first tried heroin when he was 12 years old and by 14 he had a $150-a-day (£125) habit. He was then kicked out of school at 15.
As a result, he reverted to a life of crime in order to fund his drug addiction.
Thomas revealed: "I did a lot of crazy things to get money. I did what I had to do for my habit.
"I did things against the law – armed robbery, cleared out cash registers, snatched money. I did all kinds of crazy stuff."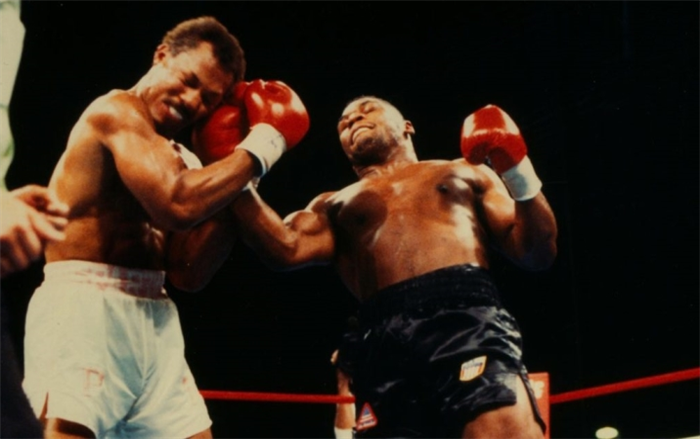 Thomas was just 17 he got married and soon after his wife joined the army but his own application was declined.
Although after his wife fell pregnant, she received honourable discharge and the couple settled in Seattle.
Thomas was later evicted from his home for failing to pay the rent and was forced to live in public housing.
It was there he began bragging about being professional boxer – despite never trying the sport before.
He was then invited to the local gym and recalls: "I had just shot some heroin and cocaine speedball.
I did things against the law: armed robbery, cleared out cash registers, snatched money. I did all kinds of crazy stuff.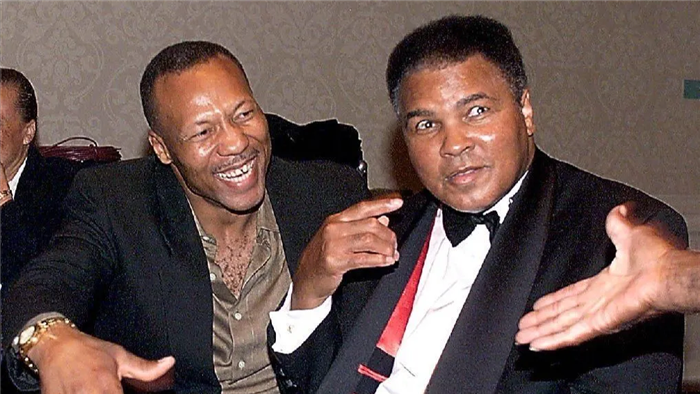 Pinklon Thomas
"They had told the trainer, Joe West, the same lie I had told them. He told me he wanted me to hit the bag.
"I didn't know if I was right-handed or left-handed, and after three or four minutes I ran out the door and threw up everywhere."
Thomas would go on to have just three amateur bouts, winning two, before turning pro in 1978.
And he later linked up with Muhammad Ali's former coach Angelo Dundee, meaning he rubbed shoulders with The Greatest.
Thomas told Pro Boxing Fans: "Because Angelo was affiliated with Ali, and Ali was around a lot I learned a lot from him too.
"Angelo would always bring me to different functions that was going on with Ali and I would watch what he would do."
Thomas, with Dundee in his corner, won the title after beating American Tim Witherspoon.
He said: "I never dreamed I could reach that level, I never even set a goal. It was the greatest accomplishment of my life at that time."
But following just one successful defence, Thomas lost the belt to Trevor Berbick in 1986.
In the same year, Tyson knocked out Berbick aged 20 to become the youngest heavyweight champ of all time – a record which still stands.
Thomas had three confidence-building wins before he challenged Tyson, but was beaten in six rounds.
Amazingly, Tyson "didn't impress" him as he claimed: "It was just unfortunate that six weeks before the fight I had a shoulder injury.
"I figured my experience with the left jab [would help me win] 'cause I didn't have a right hand 'cause of the shoulder.
"I did well for two rounds, then the glove split. It took about nine minutes and 40 seconds to get me another glove which gave him time to rest."
On the contrary, Tyson named Thomas as the hardest fight of his career, telling History Bites: "He was my toughest opponent.
"I never thought him, but two years ago I watched the tape of him, a friend of mine told me to watch it.
"I hit him with seventeen punches, flat, on the face, he went down but it was seventeen punches.
"Seventeen punches, flush, all of them were as hard as they could be and the last one he just passed out.
"I thought 'God, that is my toughest fight, he took seventeen on the chin!'"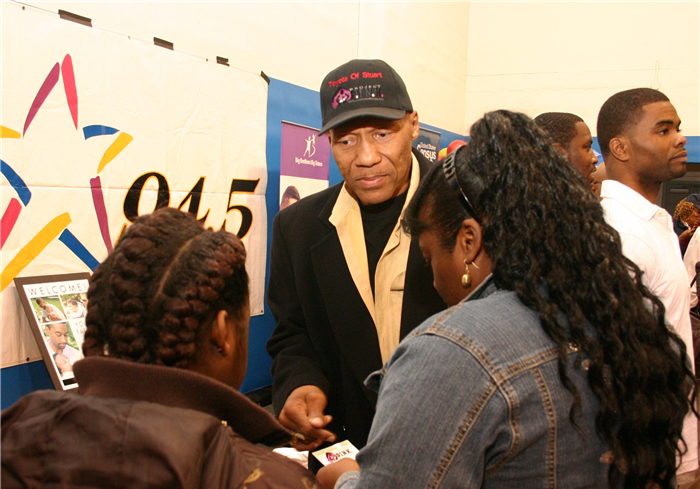 Thomas went on to face Holyfield the year after, losing in seven rounds in what was his first fight off drugs.
I thought 'God, that is my toughest fight, he took seventeen on the chin!'
Mike Tyson On Pinklon Thomas
He said: "My toughest opponent was me, myself, because of the drug addiction and stuff I did.
"I was still using at the time that I was fighting all of those guys until I fought Evander Holyfield in '88. Then I went to treatment and I got in recovery by 1989.
"So, I was my worst enemy, my toughest opponent and that's just no joke, it's no lie. I honestly am just saying what I feel.
"I get asked that question all the time sometimes I would say it was different fighte
rs but to be honest with you, man, I was my own toughest opponent, a dummy and I made some crazy decisions."
Thomas faced ex-champions Bowe and Tommy Morrison, losing both, before having 14 more lower-level bouts.
He won all of them bar one and that defeat in 1993 to Lawrence Carter spelled the end of Thomas' career.
In later life, Thomas settled in Florida with his wife and has four children, two with his partner and two from a previous relationship.
He is also a grandfather to five grandchildren and has been clean from all drugs and alcohol for 30 years.