Brock Lesnar And Curt Hennig Were Friends Despite The Plane Ride From Hell
When Brock Lesnar made his main roster debut in 2002, he was THE guy.
Within months, he was the WWE Champion and the corporate machinery was behind him, seeing him as the next big megastar of the company.
Despite enjoying so much success and fame so early on his career, Lesnar remained who he was, a private guy who did his work and went back home. This was the case back then, and even in the year 2022, Lesnar is still the same guy. Arrive. Perform. Leave.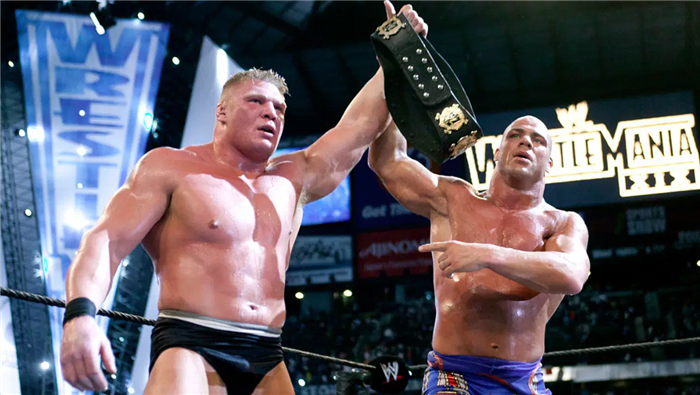 Several WWE superstars have noted that Lesnar was a quiet and reserved fellow all the way back in 2002 when he made his WWE debut.
He never went out to his way to make friends with his co-workers in WWE.
He was friends with Shelton Benjamin, we all know that. Paul Heyman became his best friend and Goldberg is another who became friends with Lesnar. That said, there was one guy whom Lesnar befriended way before he made his main roster debut. Mr. Perfect, Curt Hennig, was that guy.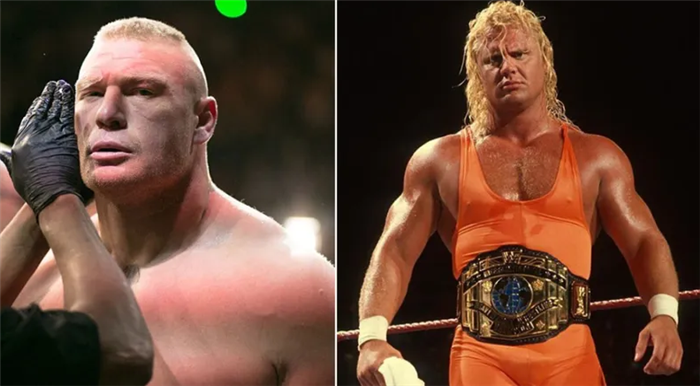 Brock Lesnar And Curt Hennig Were Friends Despite The Plane Ride From Hell
This enraged the rookie Lesnar, who chased Hennig around in the plane and finally got his hands on him near the emergency exit. A legit wrestling match ensued right there and then, and right next to the emergency exit. Given the size of the two guys, the nearby folks started fearing for their lives.
They were wrestling so very close to disaster after all, but Heyman intervened and broke it up. It does sort of suggest that the two did not get along well, but in reality, Hennig was a close friend of Lesnar.
In fact, Lesnar considered him a role model early on in his career, flat-out admitting that Henning was a big influence and that his advice helped him immensely during the early phase of his career.
He was smart, tough, and knew the wrestling business inside out, but what made Hennig special was the fact that he was honest about the workings of the ruthless business, and Lesnar respected the honesty more than anything.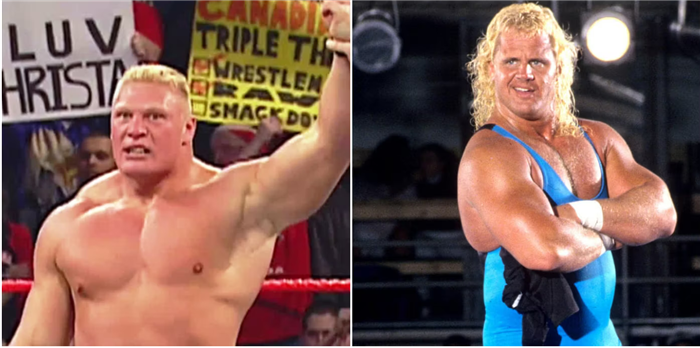 When Lesnar first arrived on the pro wrestling scene, he was training under former amateur and professional wrestling star, Brad Rheingans. One day, thanks to Brad, Lesnar met Curt Hennig, a veteran of the industry, and the two quickly became friends.
In his autobiography, Lesnar credited Hennig for opening his eyes regarding the business of wrestling and smartened him up. At the end of the chapter dedicated entirely to the late, great Hennig, Lesnar mourned his death and said that he thought of Hennig every day, as he was one of his closest friends in the wrestling business.