One of the most high-profile squash matches in WWE history took place back on August 17, 2014, as Brock Lesnar challenged John Cena for the WWE World Heavyweight Championship.
Many expected a back-and-forth contest heading into the pay-per-view but Brock Lesnar soon ended those expectations as he decked Cena with an F5 in the first 30 seconds. He then founded Suplex City as he decked Cena with German Suplex after German Suplex before he put WWE's then-top star out of his misery with a second F5 after 16 minutes of dominance.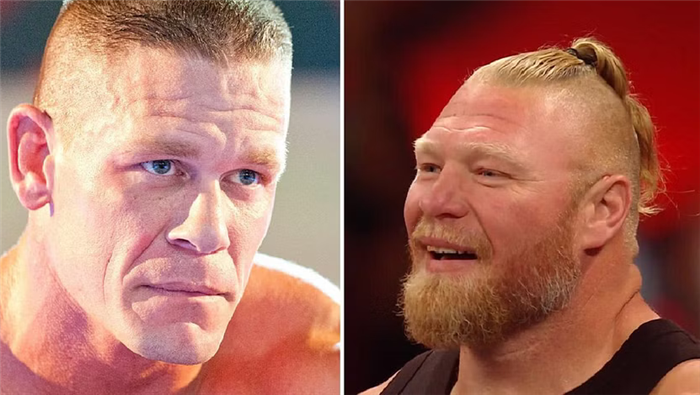 Speaking about the match with Not Sam Wrestling, Cena revealed that he agreed to work the match as a squash to ensure Lesnar ending The Undertaker's WrestleMania streak wasn't wasted.
"Brock is one of the most giving performers when it's his time. He will make anyone look great. I remember Brock being like, 'I had dinner with Steve Austin last night and we came up with this idea where I start suplexing you and don't stop and then beat you.' 'Yeah.' We both collectively agreed that you just beat the streak. We ruin that if we have a 50/50 match. It's not my night, kid. Arn Anderson, in the back of my head, I hope he understands the influence he had on my wisdom with this. It's not my night," Cena said.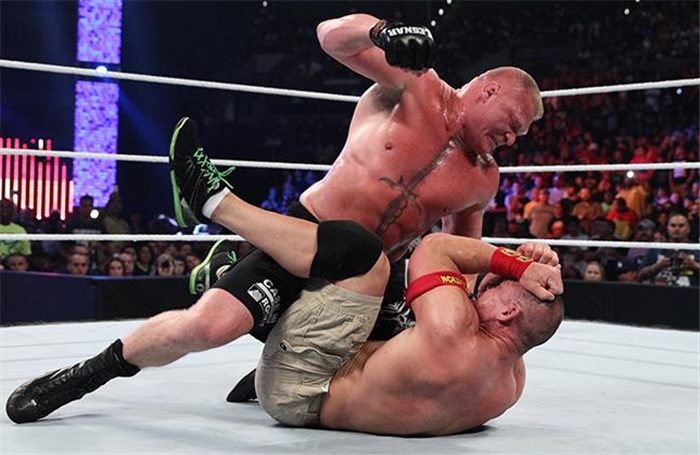 "How do you showcase the enormity of that win? How do we not waste the Undertaker's streak. It's not just Brock winning a match, it's all those matches he had to lead up to losing. If I go out and have a 50/50 match where he just sneaks over, we wasted all that.
If you take that unbelievable feat with another unbelievable feat, now we have passed the energy, and that is how you make someone.
That someone can make others and that's how the business works, you have to be able to work together. You can survive and thrive by also being generous and being giving and working with others."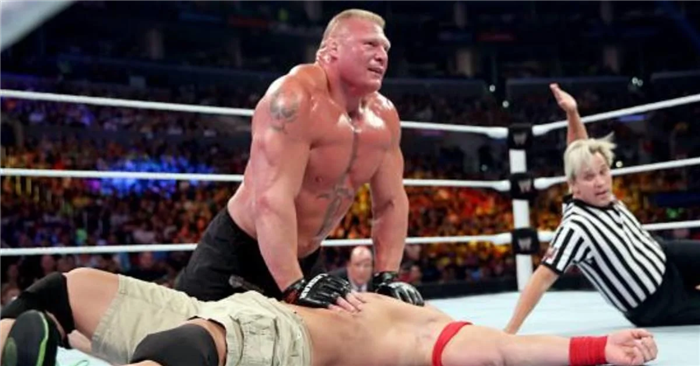 Brock Lesnar ended the Undertaker's streak at WrestleMania 30.
After winning the WWE World Heavyweight Championship, Lesnar would hold the gold until WrestleMania 31 and he has remained one of WWE's top stars to this day.