Despite surviving his first encounter with Brock Lesnar at Backlash earlier this month:
Cody Rhodes wasn't able to repeat the feat at WWE Night of Champions 2023 and unfortunately fell short in their rematch.
The two former world champions have been at odds since the post-WrestleMania Raw, so although the angle is rapidly approaching its expiration date, there appears to be more story left to tell between them.
Better yet, there are a number of different directions WWE can go in from here, and the ultimate endgame is also subject to change.
Either way, the immediate aftermath will be exciting to follow, especially with two blockbuster events on the horizon in Money in the Bank and SummerSlam.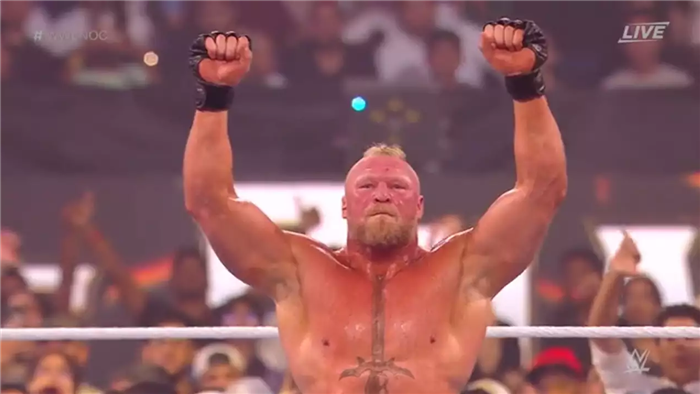 The Inevitable Rubber Match:
If any one thing was apparent from the finish to Lesnar vs. Rhodes at Night of Champions, it's that a third match is inevitable.
Rhodes essentially stole a win at Backlash, albeit in clean fashion. Lesnar evened the score by punishing him at Night of Champions and targeting his injured arm to score the victory.
The indecisive ending was clearly designed to keep their feud alive and to ensure neither of them emerged from their outing looking weak. Lesnar likely would have won by pinfall or formal submission if the plan was to end it after two matches.
Now it becomes a question of whether they blow it off at Money in the Bank or save it until SummerSlam:
The latter event is typically where storylines culminate a la WrestleMania, but that would mean Lesnar and Rhodes will remain rivals for at least another two months.
They've been feuding for less than that and already it feels like it has run its course.
Lesnar failing to explain why he attacked Rhodes in the first place hasn't helped.
Rhodes winning on back-to-back pay-per-views would have been a pleasant surprise. But now that a rubber match has to happen, getting it over with at Money in the Bank would arguably be the best course of action.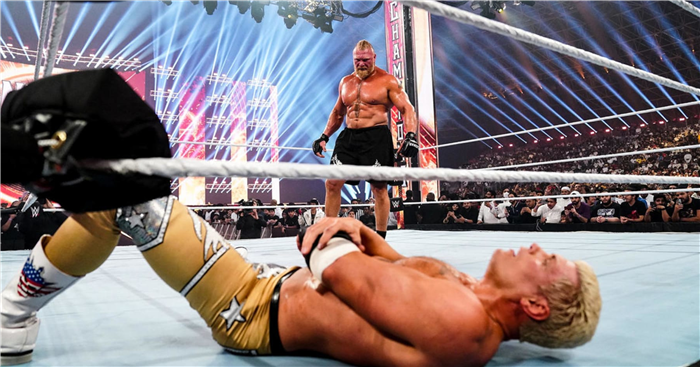 Rematch with Roman Reigns off the Table, for Now:
All Rhodes must lead to a rematch with Roman Reigns, though that doesn't appear to be in the cards any time soon.
That was made apparent twice during Night of Champions: first when Lesnar beat Rhodes to continue their feud and again when Jimmy Uso betrayed Roman Reigns in the main event.
Not only must Lesnar and Rhodes wrap up their rivalry before both of them can move on.
Reigns will also have his hands full for the foreseeable future with The Usos. No one outside of The Bloodline can challenge for the Undisputed WWE Universal Championship until they settle their score with each other.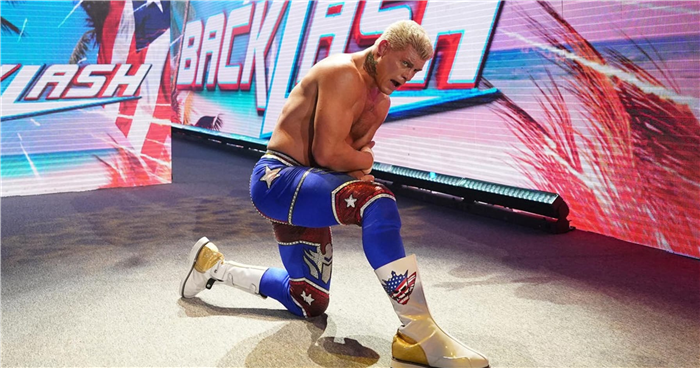 Reigns vs. Jimmy is all but a lock for Money in the Bank:
It's unknown how that will carry over into SummerSlam, but it's too quick of a turnaround time between the pay-per-views for anyone else. But The Usos to face Reigns at that event.
That shouldn't entirely rule out Rhodes as a future opponent for The Tribal Chief, but WrestleMania season next year may be when they can rekindle their rivalry at the earliest and allow Rhodes to finally "finish the story."