The image in question features none other than the legendary boxer, Mike Tyson, seemingly guiding Serena in the art of boxing:
This striking image emerged just weeks after the internet was flooded with the joyous news of Serena's pregnancy
An announcement that momentarily eclipsed her illustrious tennis career.
But as we have come to expect from Serena, there's never a dull moment.
As the anticipation builds for Serena's venture into motherhood, one can't help but wonder what other surprises she might have up her sleeve.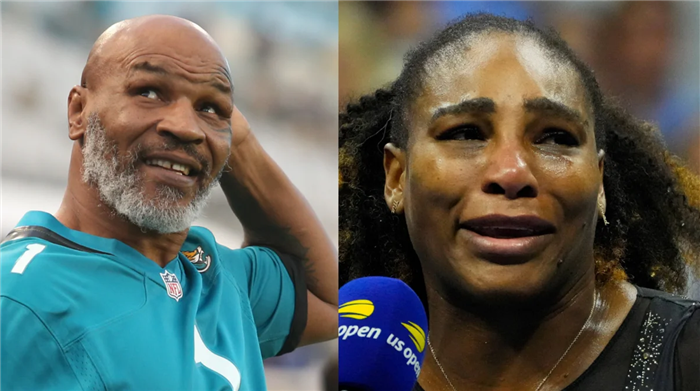 The photo that stirred the sports world: Fans react
The photograph in question was discovered on a Facebook fan page fittingly titled "Mike Tyson is The Best."
The picture frames a captivating moment where Tyson is seen raising Serena's gloved hand, a scene that could easily be mistaken for a boxing victory celebration.
The caption under the photo, reading "Mike Tyson Training Serena Williams 🥊🥊," sparked an array of reactions among the enthusiastic fans.
Robert Battles was one of the first to chime in, expressing confidence in Serena's potential boxing abilities by stating, "She'll be a champ, I think she could beat Clarissa Shields."
Echoing this sentiment, Terry Bradley didn't hesitate to emphasize Tyson's extraordinary accomplishments, saying, "Mike Tyson was the best hands down. Through all the turbulence he still managed to find peace and wisdom. I salute you, Iron Mike."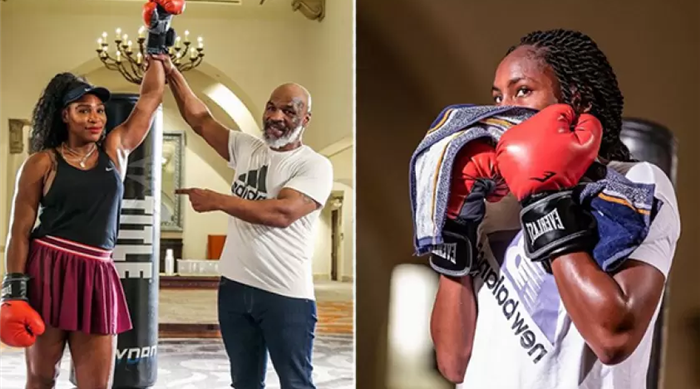 The simple yet poignant statement by Carlos Eduardo reads:
"Two legends," encapsulated the shared respect between Tyson and Williams, two sports icons in their own rights.
While Deshawn Deshawn expressed his wishes to be trained by Tyson with a straightforward, "I need him to train me," Plafond Paris wrapped up the fan reactions on a cheerful note by congratulating the pair with a warm, "Congratulations ❤️❤️❤️".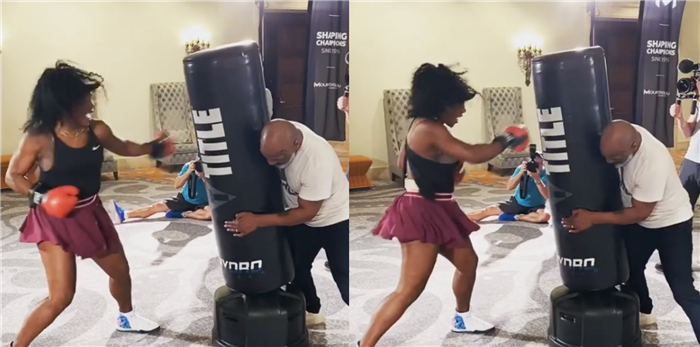 These reactions to Serena's unexpected exploration of boxing were not without a shadow of controversy. They surfaced in the midst of the statements made by 27-year-old boxer, Claressa Shields, about Serena Williams.