At the Rumble this year, former WWE Superstar Nia Jax made a return in what ended up being a one-off appearance. She participated in the 2023 Women's Royal Rumble match and was quickly thrown out of the ring. She lasted less than two minutes in the match.
WWE recently uploaded a bunch of never-before-seen pictures of Roman Reigns' The Bloodline faction. One of those pictures features an interesting pre-show moment involving Reigns and The Usos. In what seemed like a rehearsal, Nia Jax's entrance theme was playing inside the Alamodome.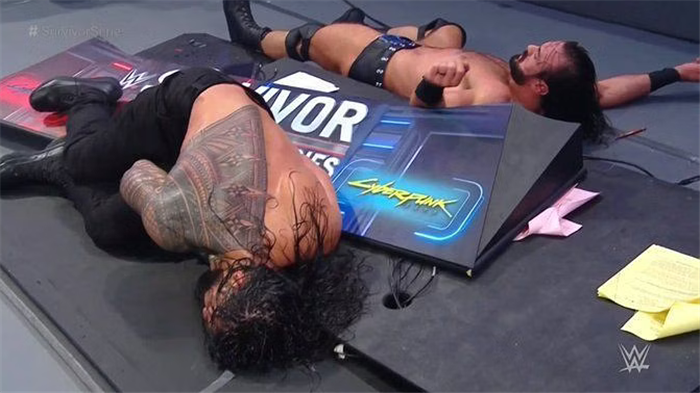 Reigns and The Usos' didn't look too thrilled with it, judging by their facial expressions. Check out the picture and some notable fan reactions to the same:
Roman Reigns and Nia Jax allegedly had a heated exchange a few years ago
At Survivor Series 2020, Reigns made WWE scrap a table spot involving Lana and Nia Jax. As per Lana, Reigns and Jax butted heads backstage over the issue. Here's what she said while speaking with Chris Jericho:
"We were supposed to do this whole table spot on the show. And then Roman did not want, 'cause he had a table spot with (Drew McIntyre). So there was some major pushback. The Samoans, Nia and Roman, you know, that whole thing.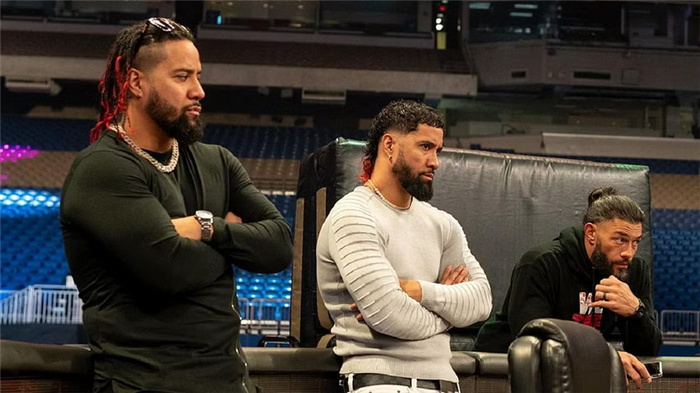 Like, oh my god I'm caught in the middle of this drama. And so, we had a huge spot. Like I was supposed to be laid out in the very beginning. I was supposed to get in the ring and Nia snatch me, 'cause the whole point was everyone on the team were heels and I was the only 'babyface' and they're gonna be all against me, and she was gonna lay me out."
Nia Jax was let go by WWE in late 2021. Her Royal Rumble 2023 appearance didn't sit well with a lot of fans, and she hasn't stepped foot in the ring since then.