When you think of Muhammad Ali, victories over fellow legends such as Joe Frazier, George Foreman and Sonny Liston come to mind as far as his in-ring exploits:
After those, Ali handling tough outs such as Ken Norton and Earnie Shavers might come to mind next — all part of what made the man "The Greatest."
Zora Folley isn't exactly an opponent that readily rolls off the tongue when discussing Ali. But the Dallas boxer's fight against him was a pivotal one, nonetheless. And not for what happened in the ring that fight, but what transpired after — as in Ali's lengthy exile from boxing due to the boxer's refusal to be drafted for the Vietnam War. Here, we take a look back at that March 22, 1967 fight and its notorious aftermath.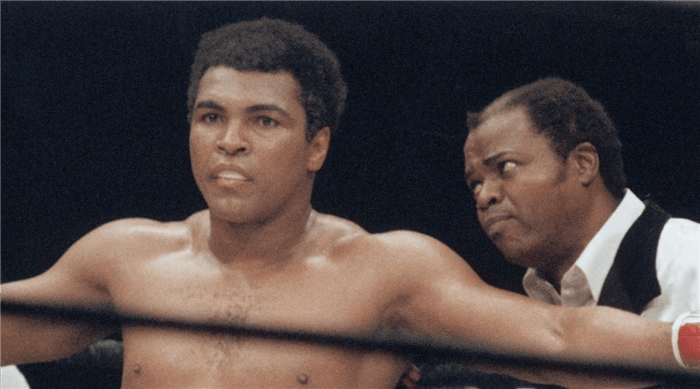 HOW ALI VS. FOLLEY CAME TOGETHER:
At 25 years old, Ali was the reigning WBA/WBC heavyweight champion of the world with a pristine 29-0 record, having cleared out everyone in his path with plenty of skill and style, yet little resistance.
That's when "The Greatest" made his way into Madison Square Garden — "The Mecca of Boxing" — for the third time, as he put his titles on the line against Zora Folley.
The journeyman had been flattened by Ali rival Liston, but he did count wins over contenders such as George Chuvalo and Doug Jones enter ing the bout.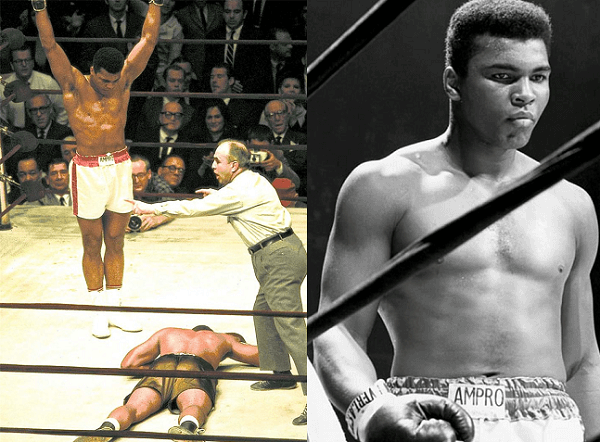 MARCH 22, 1967: ALI VS. FOLLEY RECAP:
The champ had been thoroughly outpointing and outclassing his challenger through six rounds, when Folley hit Ali with some hard punches in the seventh.
The fact that the challenger buried the shots squarely into Ali's chest didn't seem to sit well with "The Greatest."
Ali smoothly paced around Folley, as he peppered him with jabs, before unleashing two consecutive right hands that crashed against the challenger's jaw and dropped him face-first in a heap for a seventh-round KO.
Just like that, Ali had racked up his 29th victory and yet another title defense. Little did he know what would happen next.
THE AFTERMATH:
Ali-Folley isn't remembered so much for the actual bout, but what happened after it, instead. Following the win on March 22, 1967, Ali wouldn't fight again until Oct. 26, 1970 due to his refusal to be drafted to the military for the Vietnam War. After the Folley victory, Ali was stripped of his title because of that refusal.
Prior to the bout, he had even made his feelings on the war clear by, as he infamously uttered the words "I ain't got nothing against no Viet Cong."
In addition to having his heavyweight championship snatched from him, Ali was also suspended by the state of New York, which took his boxing license. He was sentenced to five years in prison for the draft evasion, but paid a bond to remain free and appealed the ruling.
He was able to return to the ring in October 1970 — against Jerry Quarry — and later had his conviction overturned in 1971. That was the same year that Ali suffered his first pro loss — a unanimous decision to rival "Smokin" Joe Frazier in "The Fight of The Century" back at Madison Square Garden.