Mike Tyson is arguably one of the most feared boxers of all time
Despite being a shorter fighter, Tyson has managed to overpower his opponents and knock them out in a brutal fashion. Every time Tyson entered the ring, fans were assured of a complete spectacle. Which is why no one would want to be on the receiving end of one of his devastating blows. Magician and Illusionist, Criss Angel talked about the same.
Criss Angel is one of the most popular magicians and illusionists in the U.S.A. He has been practising magic, for a very long time and has generated millions through his various shows and television series. During his appearance on Mike Tyson's Hotboxin podcast, Angel talked about his friendship with Tyson, his shows and much more. The two also talked about Tyson's animated show, where his character punches Criss Angel's character in an episode.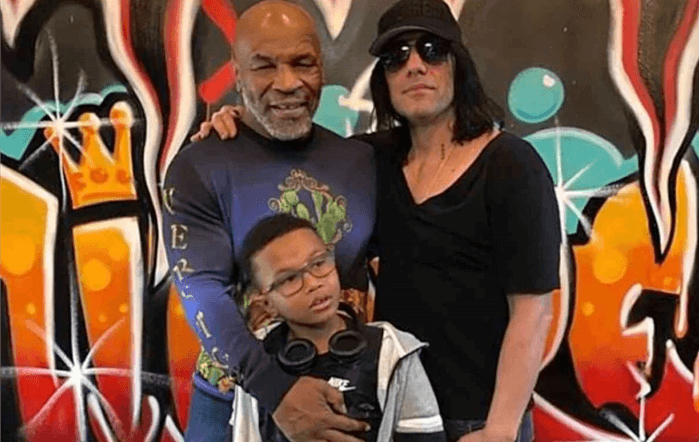 Criss Angel talked about his recent show and how it made people feel like watching a concert
Tyson, who's acted in a bunch of movies and animated series, suggested that Angel get a cartoon show. To this, Criss Angel narrated a funny incident where Tyson's character punched his character in the face in one of the episodes. "In your cartoon, you punch my cartoon in the face so we snipped that out," said Criss Angel.
The troupe then watched the clip from Mike Tyson Mysteries, where Tyson rushes the stage to throw a mean punch at Criss Angel. "Let's just make sure that doesn't happen in real life," said Criss Angel as soon as the clip ended. Just like that Criss Angel behaved like any normal person who would feel threatened if Tyson wanted to sucker punch him.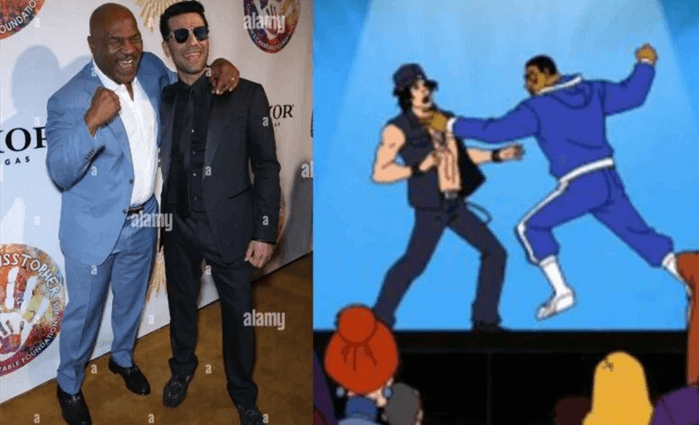 Criss Angel talks about Mike Tyson's charitable donations
During his prime, Mike Tyson was known to be a reckless spender. He bought millions of dollars worth of car collections on impulse and went through his $600 million fortune before eventually becoming bankrupt. While many people are aware of his frivolous spending, not many people know that Tyson is a very charitable person as well.
He donated most of his earnings from his exhibition bout against Roy Jones Jr back in 2020. He has his own charitable organization called Mike Tyson Cares Foundation. Apart from that he has also donated money to magician and illusionist Criss Angel's foundation. Angel's Foundation focuses on the cause of fighting against pediatric cancer. Tyson was one of the biggest benefactors to Angel's cause. During Criss Angel's appearance on Mike Tyson's Podcast, he personally thanked Tyson for his philanthropy.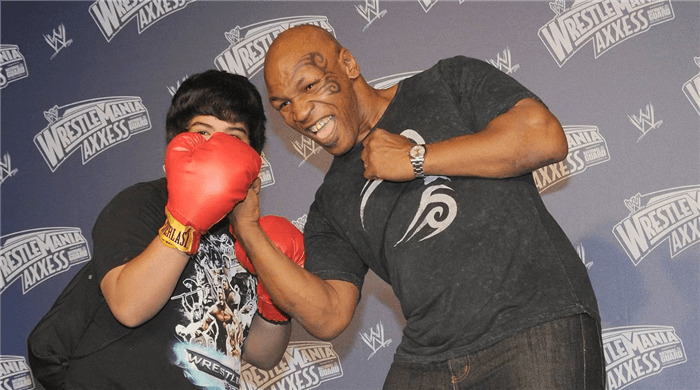 "You have donated so much money to pediatric cancer, to my Foundation. I just want to say as a friend and as a person with the kid that went through it, thank you so much," said Criss Angel. Apart from his philanthropic side, Criss also talked about Tyson's soft side and how they eventually came to be friends.