Floyd Mayweather Jr. is known for his unparalleled skill in the boxing ring and his larger-than-life persona outside of it. However, his fashion choices have recently come under scrutiny, as he was trolled by some fans for his clothing after a picture of him with boxing legends 'Sugar' Ray Leonard and Larry Holmes surfaced online.
The photo, which was initially shared by talkSPORT journalist Michael Benson, showed the three boxing icons posing together while wearing what appeared to be designer clothing. However, some eagle-eyed fans quickly jumped at 'Money' Mayweather's outfit and made some interesting comments about it.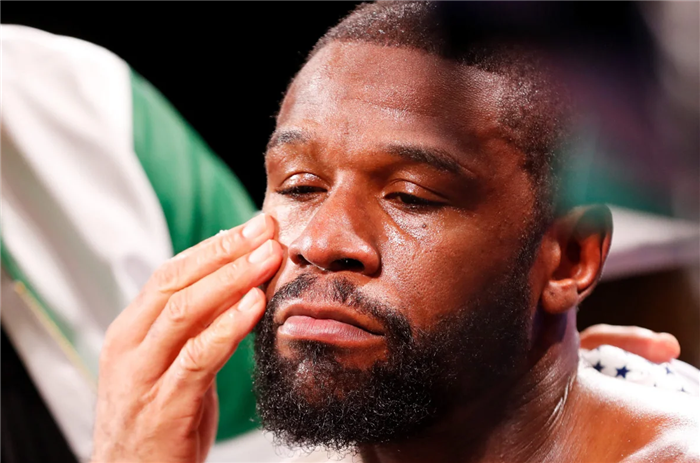 The backlash was swift, with many taking to social media to criticize Mayweather for his choice of clothing. While some trolled him and questioned why he would wear these clothes when he could afford anything, others defended him, pointing out that his outfit looked stylish as they reacted to this iconic picture.
Floyd Mayweather gets trolled for his fashion sense despite appearing in an iconic picture
User @goat_pierce tried to troll 'Money' Mayweather labeling him as a "fraud" in fake designer clothes.
Another user, @Benruby8, wondered whether 'TBE' dressed in the dark.
User @rgfray1 mocked Mayweather's hat, suggesting he looked like a train driver.
In the same vein, @ChrisEZUA stated that despite all boxers making his top ten, Mayweather should fire his stylist.
Lastly, user @BonanzaBoxing was stunned at the hate Mayweather was getting. He then claimed that the people trolling were just jealous that 'Money' Mayweather beat their favorite fighter and retired undefeated from the sport.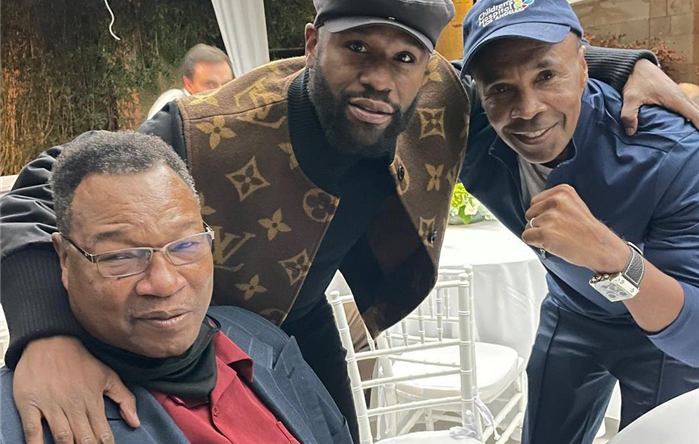 This is not the first time Mayweather has been criticized for his over-the-top fashion sense. However, it has become a part of his persona with him fully invested in his clothes. Regardless of where you stand on the issue, it's clear that Mayweather's fashion choices have sparked a heated debate.
Moreover, the incident highlights the ongoing controversy surrounding the fashion industry and the role of luxury brands in our culture. For some, wearing designer clothing is a status symbol that represents wealth, success, and sophistication.