For anyone who's familiar with Mike Tyson, hearing about his outrageous spending habits should no longer be a surprise. The Hangover star infamously bought several tigers after being released from prison, but he's got even crazier stories than that. He once spent $7 million on a diamond necklace and lost it, gave away 17 of his own cars, and even bought a bathtub made out of solid gold.
However, few stories compare to the time he burned through $1.15 million dollars in less than two hours. Legendary sportscaster Jim Gray shared the details behind Tyson's money-spending bender in his book, Talking to GOATs.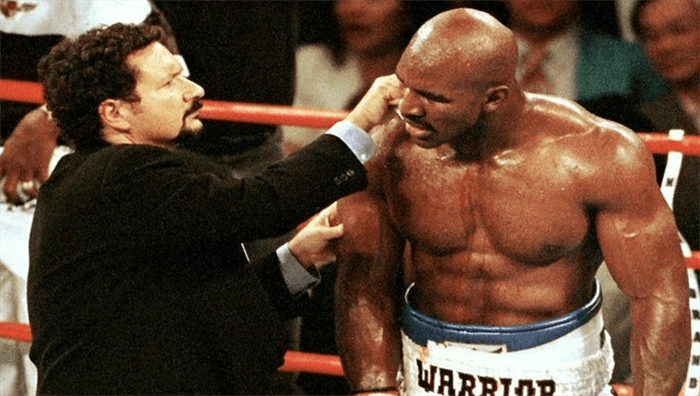 Mike Tyson got paid $30 million to fight Evander Holyfield
According to Gray's book, Talking to GOATs: The Moments You Remember and the Stories You Never Heard, Tyson went on a spending spree the day before his unforgettable match against Evander Holyfield. He had just gotten a $30 million check from the fight promoter and was ready to celebrate.
According to the book, Tyson's manager, Don King, knew Tyson had the potential to make some reckless decisions, and advised him to stay cool until after the fight.
"I'll see you tomorrow night," King told Tyson. "Now, just don't get into any trouble tonight, my brother. Just keep it calm."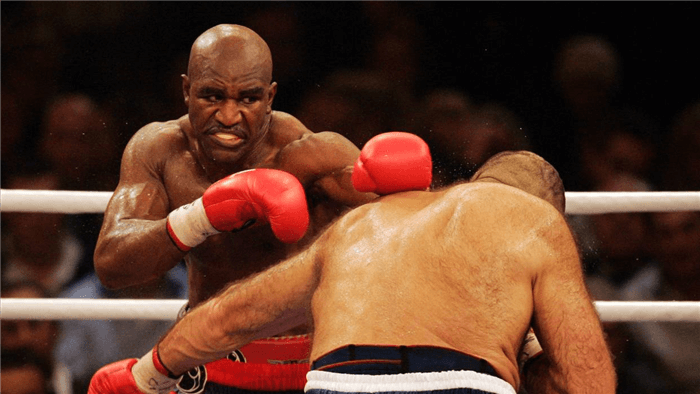 He gave away a new Lamborghini because he thought it was cursed
After Tyson left the promoter's office, he reversed his brand new Lamborghini into a parking barrier and dented the rear fender. This convinced him that the car was cursed, and claiming that he didn't need any bad luck before the fight, he gave the car to a random security guard who happened to be nearby.
"Take this f–king car," Tyson said. "Get this f–king car away from me!"
King, who was no stranger to Tyson's eccentric ways, advised the security guard to enjoy his blessing.
"Ay brother, my man is giving you this car," King said. "Take it, have a good time."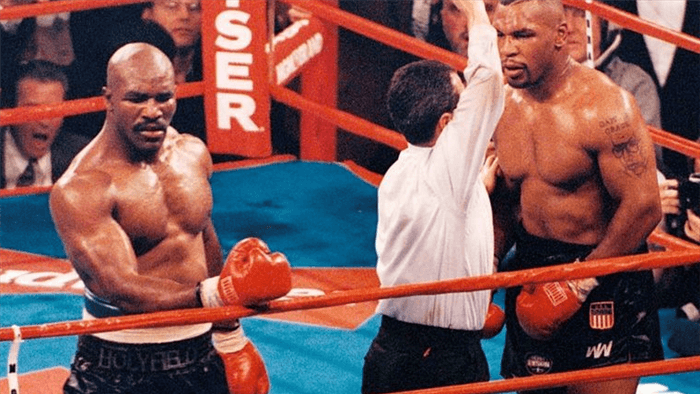 He spent $800,000 at the Versace store the same day
Later that day, Tyson decided he wanted to get some new threads so he went to the Versace store at Caesar's Palace. King met up with Tyson there, after he had spent $800,000.
"I remember he bought purple shoes and yellow and orange scarves," Gray recalled in the book. "The second he took that stuff out of the store, it had no value. He didn't care. He ordered King to take care of it."
By this point, Tyson had lost a total of $1.15 million, and the day hadn't even ended yet. In order to keep the troubled boxer from making any more bad financial decisions, King took back Tyson's fight check for safekeeping.
"Give me back the check," King demanded. Reluctantly, Tyson complied.
Thankfully, Tyson is no longer making such outlandish financial moves.