Jake Paul has emerged in the world of boxing over the last couple of years and since then has been looking to take his career to the next level by teasing a fight between himself and the one and only Mike Tyson.
The heavyweight icon of boxing has been heavily linked to go head-to-head against the social media star, but may have lost interest in the contest as he recently watched him spar.
It has emerged that Tyson recently went to Freddie Roach's famous Wild Card gym in Los Angeles and left within 30 seconds – this was not a good sign for Paul just days before his previous win over UFC legend Anderson Silva.
Paul will next go up against Nate Diaz, but after losing to Tommy Fury already he will be hoping his technique is enough to return him to the winning column.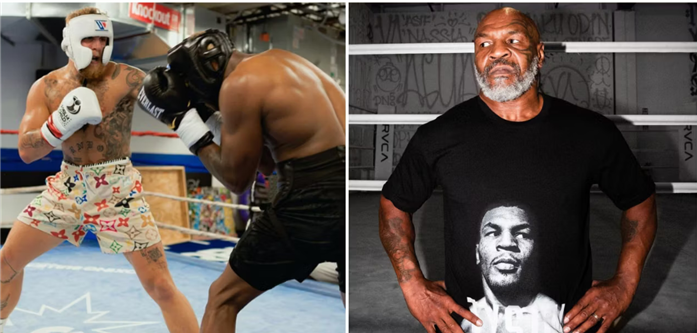 Mike Tyson's thoughts on Jake Paul's sparring
Tyson has shared the ring with some of the greatest fighter in history including Evander Holyfield, Lennox Lewis and Frank Bruno.
However, having watched and come up close to some of boxing's best talent, Tyson allegedly made it clear he was unimpressed with the YouTube boxer, who has claimed he has the skills to be world champion.
"Tyson looked at him and left," Roach, the owner of the gym, told FightHype. He was reportedly more interested in looking at the pictures.
"He saw 30 seconds of him sparring and said, 'Freddie, can we go down and see the pictures?'. He knows that's where the good pictures are. He wasn't as interested as I was."
When asked about Paul's fighting ability, Roach said: "The kid's OK, a club fighter… I don't know him personally and I've never really met him. He was in my gym and wondered if they could use the ring and I said go ahead."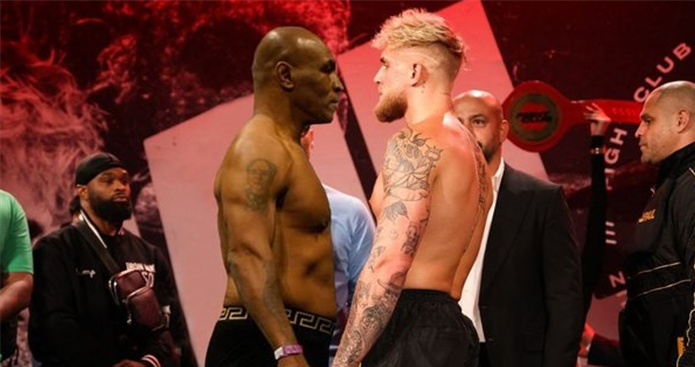 Jake Paul vs Nate Diaz
Paul will now skip a rematch with Fury to settle his rivalry with ex-UFC veteran Diaz who will be making his debut in the boxing ring.
A win for the 'Problem Child' will reignite his hopes of avenging his loss to Fury and could lead to a shot against KSI, but a loss could signal the end of his forays into the sport.
He has already made a confident prediction despite his previous loss, when he said: "I think he's going to be sharp for a couple of rounds, but there's nothing he can do to stop me.
"I'm faster, I'm stronger. I'm the better boxer. He's going to be coming forward. He doesn't have head movement.
"He's trying to pressure me. He's going to get diced up. I see it ending in four rounds or less."
Finally retiring after an illustrious career following his exhibition bout against Roy Jones Jr, this interaction with Paul might be the icing of the cake and that the infamous fighter should hang up his gloves for good.