Who Is Mike Tyson's Daughter Mikey Lorna Tyson?
Mikey Lorna, whose real name is Michael, is the child of one of Mike Tyson's flings, the former model Kimberly Scarborough. The boxing champ reportedly began dating Mikey's mother shortly after his messy divorce from his first wife, Robin Givens. Nevertheless, their relationship couldn't be perfect as well.
Even Mike wasn't initially ready to have a baby. So Kimberly went to the abortion clinic to get rid of the baby after Mike told her to do so. However, she ended up walking out of the clinic and decided to raise her. She told the New York Daily News, "I actually went to the abortion clinic when Mike told me to get rid of her. Now we both shudder to think of what we almost did that day."
Before she gave birth, Mike gave her some money to spend on some needed baby things. The model revealed that Mike was not ready to become a father at the time, but he later came to terms with it. However, the boxer didn't admit to being Mikey's biological father until the former model filed a paternity suit against him eight months after their daughter Mikey was born.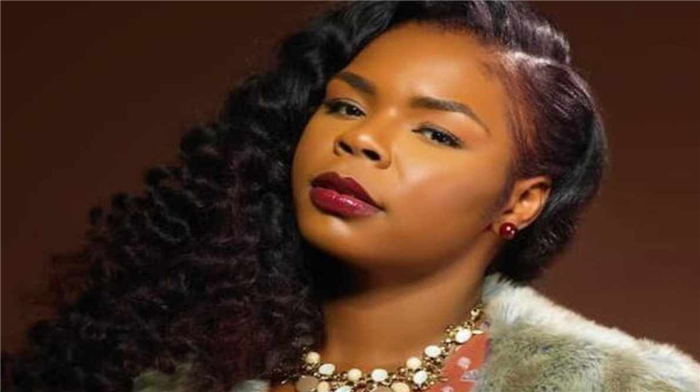 How Is Mikey's Relationship With Her Dad And The Tyson's?
For the most part of Mikey's early life, her father Mike Tyson was never beside her. A year after her birth, the legendary boxing champ's legal trouble began hitting him up. He was in prison serving a r*pe sentence for six years. Due to these issues, he couldn't fulfill his role as a father to Mikey.
In an interview with MTV in 2009, Mikey admitted that he hadn't always been a good father. He said, "I'm really working to recreate my relationship…rebuilt my relationship with my children. When I was Iron Mike Tyson, I neglected my children, I neglected the people I was in love with at one time. I'm getting the brunt of it right now, in this stage in my life. I'm starting to feel the pain and effects from it. I would like to rekindle that relationship."
Although Mike and Kimberly never got married, the boxing legend remains close to his eldest daughter. And currently, Mikey Lorna has a healthy relationship with her father. She also shares a deep bond with her half-sister Christina Barbie, her sibling from her mother's another relationship, and has posted pictures of her on Instagram.
Aside from Christina, she has other siblings from her father's relationships. She has two half-siblings, Amir Tyson and Rayna, from her father's second marriage to Monica Turner. Her two more half-siblings Morocco and Milan come from her dad's third marriage to Lakiha Spicer. She also has siblings from his father's affair with Sol Xochitl, namely Miguel and Exodus, to which the latter died in a horrible accident.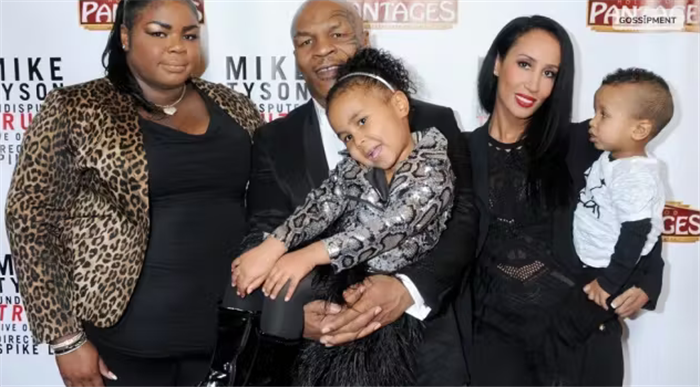 Why Was Mikey Lorna Forgotten By Many?
Mikey was apparently forgotten by many after the tragic incident in the Tyson family. Her younger half-sister, Exodus, unfortunately, passed away when she was just 4 years old. In 2009, the little girl was found unresponsive by her brother Miguel at their mother's home.
Exodus was rushed to hospital where she was placed on life support, and Mike Tyson, who was in Los Angeles at the time, hurried to be at his daughter's bedside. But there was nothing that could be done and Exodus passed away on May 25, 2009.
Police Sgt. Andy Hill explained, "Somehow, she was playing on this treadmill, and there's a cord that hangs under the console; it's kind of a loop. Either she slipped or put her head in the loop, but it acted like a noose, and she was obviously unable to get herself off of it."
Following Exodus' death, Mike sent out a message to fans on behalf of his grieving family. The statement read, "The Tyson family would like to extend our deepest and most heartfelt thanks for all your prayers and support, and we ask that we be allowed our privacy at this difficult time. There are no words to describe the tragic loss of our beloved Exodus."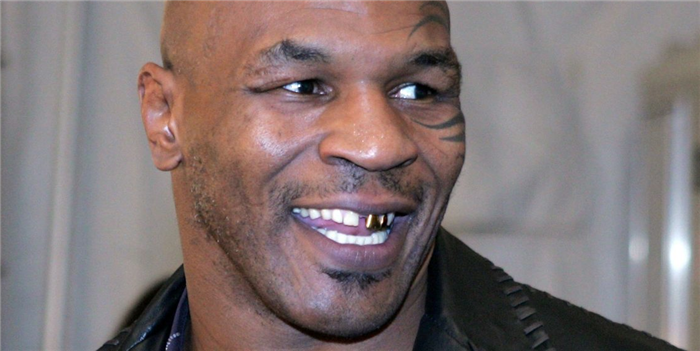 In an interview with Oprah Winfrey on her show, Mike explained that he didn't want to blame anyone for his daughter's death. He said, "There was no animosity. There was no anger towards anybody. I don't know how she died and I don't want to know. If I know, then there might be a blame for it. If somebody's to blame for it, there will be a problem."
Because of the horrifying death of one of the Tyson children, it was not a question why Mikey Lorna had to be out of the spotlight at that time. The family had to go through a heartbreaking experience they could ever have as a family.
Meanwhile, Mikey Lorna prefers to stay out of the limelight. Other than her appearance on the cover of Queen Size Magazine in 2016, she barely posts updates on her social media accounts.