When it comes to the world of combat sports, there are seldom any conversations that happen without mentioning Mike Tyson. 'Iron' Mike was the youngest heavyweight champion when he beat Trevor Berbick. He then went on to terrorise the heavyweight boxing division. Simultaneously, Tyson also went through a whirlwind of changes in his personal life. However, in recent times Tyson appears to have mellowed down and has invested his time and energy in numerous ventures.
One such initiative started by Mike Tyson is his podcast where he invites guests from all walks of life. For most fighters, sharing a podcast with Mike Tyson would be a dream. However, this does not apply to Khamzat Chimaev who once declined an opportunity to join Mike Tyson on his podcast.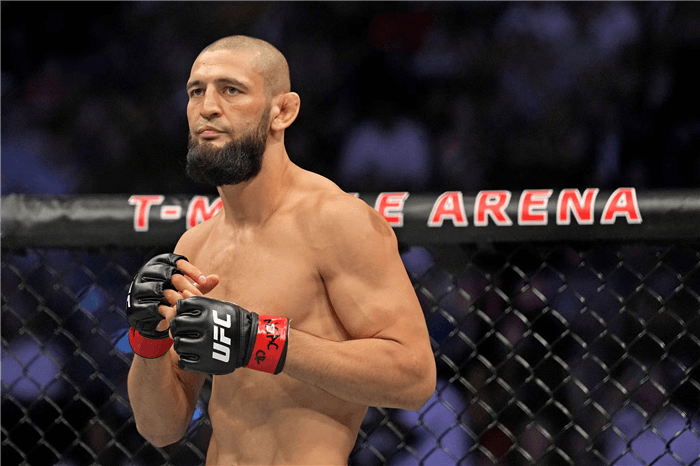 Khamzat Chimaev reveals why he declined the opportunity to join Mike Tyson
In a clip that has now resurfaced, Khamzat Chimaev while speaking on a podcast revealed why he did not accept Mike Tyson's invitation. 'Borz' mainly listed differences in religious beliefs and lifestyle as the reason. He said, "Ali said Mike Tyson also wants something but you did not go. I did not have much desire to do that. As a fighter, an athlete I really like him. But I don't like what happened with him. The violence, the pills, the marijuana, then a muslim, it's strange. But I still respect him."
Needless to say, Chimaev's reason to decline the invitation gathered strong reactions from fans. Especially given the company that Chimaev keeps. Here are some of the best fan reactions to the same.
One fan said, "Dude hangs out with a dictator and now has a moral compass."
Another fan added, "Big L tyson is a icon."
A furious fan commented, "Tyson doesn't even know he exist. Clown."
"He did the full send podcast tho"- A fan pointed out the hypocrisy by Chimaev
An irked fan said, "Lmfao dude literally hangs out with and trains the son of a war criminal in his off time."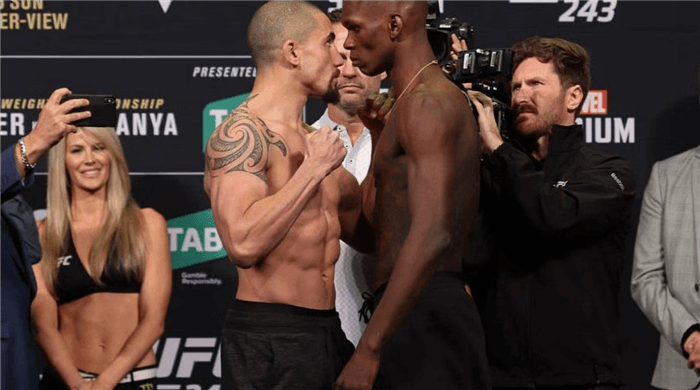 Chimaev one step away from UFC gold
'Borz' has been destined for UFC gold ever since he made his debut in 2020. On Saturday night, he gets to take a step further in that quest. According to Dana White, the winner of the fight will take on Sean Strickland for the middleweight belt.
If Chimaev can secure a win against Usman, he will take on Sean Strickland in the first half of 2024. While he is a heavy favourite going into the fight. Recency bias might have fans blinded to the fact that Usman is one of the greatest welterweights of all time in the UFC. Will the prodigy reign supreme or will the veteran stand his ground? We will find out the answers in a few hours.