Mike Tyson was recently asked if 'Tank' was worthy of being compared to him and the 56-year-old responded by claiming the only reason they should be linked together is that they are both known for being in the trouble with the police.
He said: "I don't know. Maybe just getting in trouble with the law. Other than that, no."
Davis has been arrested several times over the years. He is currently awaiting sentencing and could be jailed in relation to a hit-and-run case that has been ongoing since November 2020.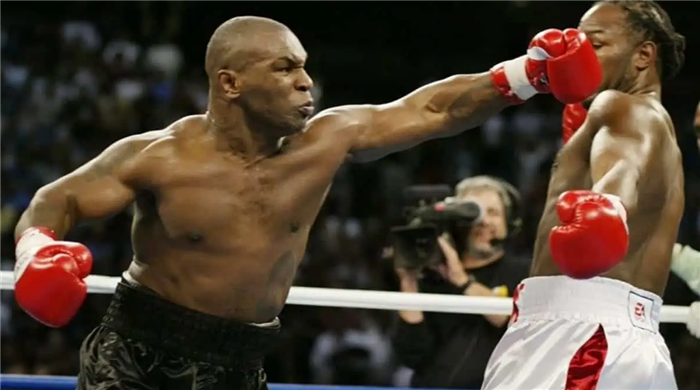 In 1992, Tyson was convicted of the rape of Desiree Washington and sentenced to six years in prison but only served three of them before being released and continuing his Hall of Fame boxing career.
Davis agreed with Tyson after he dismissed comparisons between them and claimed on social media that he actually has more skills than the fight icon.
He wrote, quoting Tyson's comments: "I agree. I have more skills."
Despite this seemingly frosty exchange between the two boxers, 'Iron Mike' has previously been extremely complimentary when asked about Davis.
In 2021, Tyson claimed Davis is the 'greatest fighter around' and even suggested the 5ft 5in knockout artist is an even bigger puncher than former WBC heavyweight champion Deontay Wilder.
Earlier this year, he once again called Davis a 'great fighter' and predicted he will become a 'legend' if he continues to compete in the sport.
Tyson said: "Tank is a great fighter. He'll be a legend too if he keeps fighting."
The 28-year-old can move one step closer to legendary status by beating Garcia in the biggest fight of both their careers next month, with a PPV price of $84.99 set for the encounter.
Davis will then move on to potential fights with Devin Haney, Shakur Stevenson, and Vasyl Lomachenko, which will only add to his already impressive legacy in the sport.