As Saturday night suggested, amateur standout and heavyweight prospect Moses Itauma doesn't waste time in the ring.
Itauma took just 35 seconds to blast out his Argentinean also-ran in Ramon Ibarra, taking his seconds in the ring to a mere 58 in total.
Promoter Frank Warren has already predicted his next heavyweight star will be in world title contention despite being a teenager. On the evidence presented so far, it's tough to judge.
Itauma isn't wasting his punches, so bumping up the opposition seems logical for Warren. Then, fans can gauge just how far Itauam could go.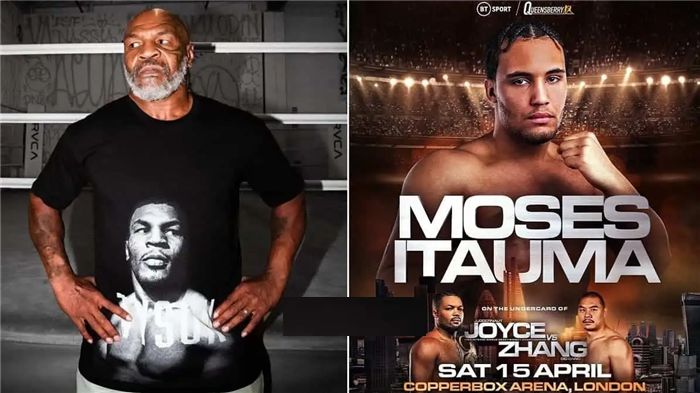 On April 15 at the Copper Box Arena, just a few weeks after his latest win, Itauma will fight again. The Briton h as been added to the card headlined by the Joe Joyce vs Zhilei Zhang showdown.
Itauma, just 18, moved to 2-0 as a professional in Telford tonight, where he inflicted a first defeat on the four-fight novice.
Mike Tyson's heavyweight record
Hysterics are already in the air surrounding whether Itauma could overthrow Tyson's near forty-year benchmark. However, the same was said about Hughie Fury, which didn't work well for Tyson's cousin.
In a whirlwind of optimism, though, Itauma – the World and European youth gold medallist – will now step up to six-round action in London.
Featuring on a bill that sees Joyce defend his WBO interim title against the Chinese heavyweight giant Zhilei Zhang live on BT Sport will give fans worldwide a chance to make up their minds.
Itauma's appearance will have some eagle eyes looking on after a cheeky tweet by Queensberry Promotions got greeted with skepticism.