Recently, the Valuetainment host, Patrick Bet-David, took to his Instagram to share an excerpt from Tyson's 2021 interview. In the post, the boxer conceded, "I think of competition as people reaching their highest potential. Competition is always good because it helps you not to give in under the slightest struggle in life. Because life is going to give everybody a bad hand and no one's going to leave here without being tried in life".
Following this, Slater took to his Instagram handle to share the boxer's words with his social media family. The surfer tagged Iron Mike and hailed him by adding two-raised hand emoticons. Clearly, the 51-year-old was utterly elated with Kid Dynamite's perspective on sportsmanship.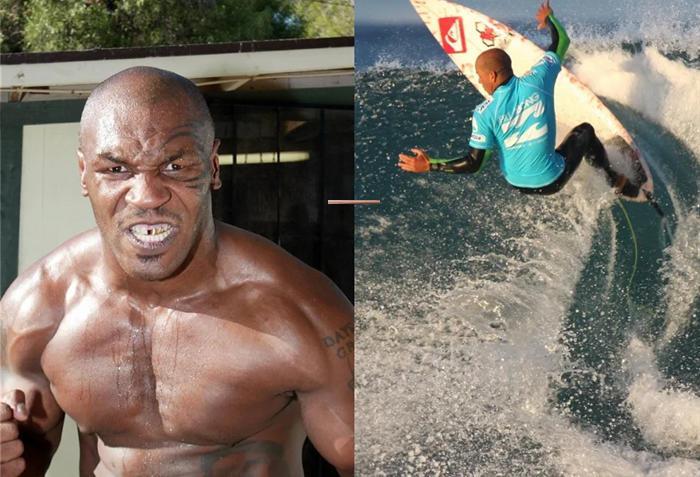 Interestingly, Iron Mike also shared his outlook on dealing with adversities and uncertainties by adding, "you're going to have to take it like what they say Adversity makes the strong stronger or the weak weaker. Competition is great. It builds character and it gives you backbone". However, this is not the first time when Kid Dynamite inspired his fans with his pearls of wisdom.
Now, for Tyson's valuable life lessons inspired by his personal struggles and professional accolades, the boxer's fandom never shies away from voicing its appreciation for the legend. Not just his fans but the champions from the sporting universe also go above and beyond to hail the 56-year-old boxer for his preachings. The one who tops the list of his fandom is none other than surfing legend, Kelly Slater.