Regarded as one of the greatest heavyweight boxers of all time, Muhammad Ali had a stellar record of 56 wins to 5 losses. Moreover, he managed to accumulate 37 knockout wins in his entire career. In addition, he was awarded 'Sportsman of the century' award in 1997.
Recently, his grandson has taken up the family mantle of joining combat sports professionally. Although he used to play for California Golden Bears as a runner back in college, he has shifted to MMA.
Following in the footsteps of his grandfather, Biaggio Ali Walsh has also debuted in combat sports this year. Earlier he fought in the PFL and CFC MMA promotions. He lost his debut match in MMA but bounced back with a victory. Following that he made his debut for PFL where he claimed his second victory with a first-round knockout.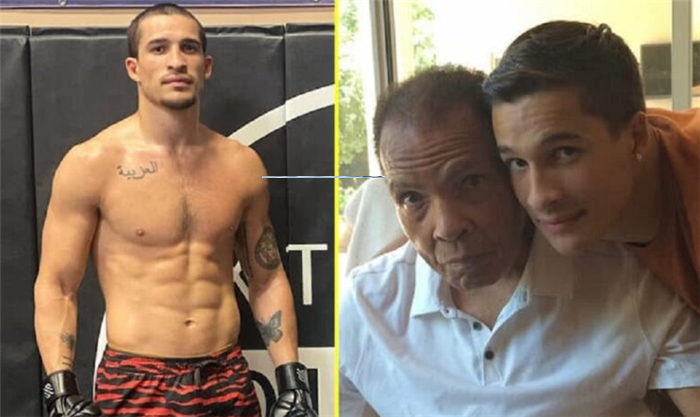 Furthermore, due to this, he was in the audience during the World MMA Awards ceremony. He also gave an interview over there regarding his PFL debut, Muhammad Ali, and his ambitions for the coming year.
When he was asked at what point did he realize how huge of a star, his grandfather was. He said, "I did a project on him when I was in third grade. And you know doing that kind of project, you know, I got to learn a lot more about his life."
"You know, what he did outside of boxing … I think as a kid I started to kind of see, you know, oh wow my grandfather's, you know, bigger than I thought he was," he further added.
Walsh on Muhammad Ali's fame
He said, "You know every time we went to the movies, every time he went to a restaurant. You know people would kind of stop what they were doing. And they would start clapping. And I've never seen that before."
"So I think when I was young I knew but you know when you're young you can't comprehend how much of an impact he made so I think as I got older and older I started to realize," he further added.