The three-time heavyweight champion Lennox Lewis is one of the greatest heavyweight boxers of his generation without a shadow of a doubt. 'The Lion' has fought against the best of the best boxers and came out victorious. Currently, the former heavyweight champion commentates on boxing matches.
Lewis has been awarded the honor of being the Commander of the Order of the British Empire by the British government, which is given to individuals who have made distinguished and innovative contributions to their field. Occasionally, he also has some words of wisdom for the boxing fans.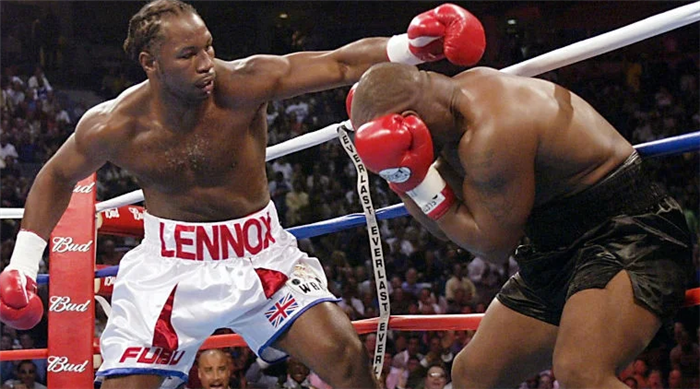 The ultimate requirement to be a fighter, according to Lennox Lewis
The words of a three-time world champion will never be taken lightly by boxing fans. To this effect, Lewis bestowed upon the world his ideas on Twitter about what keeps a fighter driven under the hashtag #Lennoxism. 'The Lion' stated that it takes a lot to be a fighter.
Lewis Tweeted, "You need to learn to fight with a purpose from the very beginning, because once you have enough of it, even money won't be enough to keep you driven."
According to Lewis, fighters need more than just money and need to be clear about their passion for boxing. They need to have a "purpose" because that is exactly what will keep you driven.
Having won everything there was to win and boasting an illustrious career, Lewis's words hold an incredible amount of weight. Boxing fans can learn a lot from the former heavyweight champion.