In an episode of his podcast Hotboxin', 'Iron' Mike talked about hitting the lowest point in life. According to him, hitting rock bottom is necessary for a person to rise above the struggle of coming back up to be beautiful. He stated that although it might not be beautiful in the beginning without being tested no one knows their true capabilities.
"You have to hit rock bottom, that's the way up you have to hit rock bottom. It's beautiful. The struggle of coming back is beautiful that's struggle it doesn't appear like it's beautiful while you're, going through it but you're being tested and without a test, there is no testimony," he said.
Tyson certainly knows what it feels like to be down and rise to the top. Moreover, his story is one of both incredible success and devastating downfall, but he continues to strive toward redemption and personal growth. This might be the reason former Olympian Skye Nicolson related to Tyson's philosophy.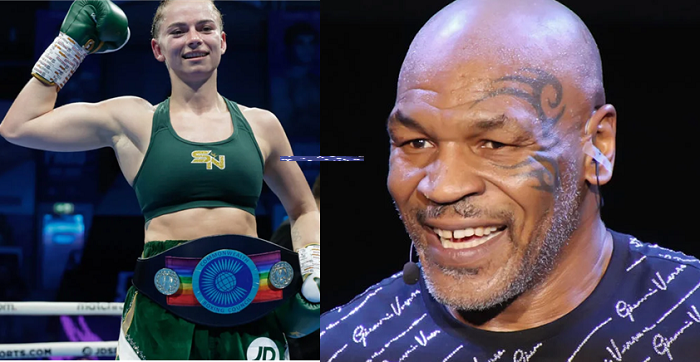 Skye Nicolson shares Mike Tyson's philosophy on hitting rock bottom
The WBC champion shared Tyson's video as an Instagram Story. The former Olympian is currently one of the rising stars in female boxing. Despite making her professional debut last year, she has already stacked up six wins and is currently the WBC Silver Featherweight champion.
She recently beat Tania Alvarez for the WBC Silver featherweight title. Moreover, with a win over Alvarez, she has cemented herself as a title challenger for undisputed featherweight champion Amanda Serrano as she looks to leave a lasting legacy in the sport like Tyson.