David Benavidez vs Canelo Alvarez:
In the video Mike Tyson and Benavidez can be seen hugging before 'Monster' thanks 'Iron Mike' for coming. He claimed that he appreciated Tyson's efforts and told him it wasn't necessary for him to come out to watch the fight at this age. However, the boxing world was not so keen on the two fighters showing some love as they blasted Benavidez for this.
A user named Edwin Huerta stated that Tyson won't be able to fight for Benavidez in the ring. He also predicted that Plant would knock the Mexican boxer out. "Mike can't fight for him, plant is knocking him out" he wrote.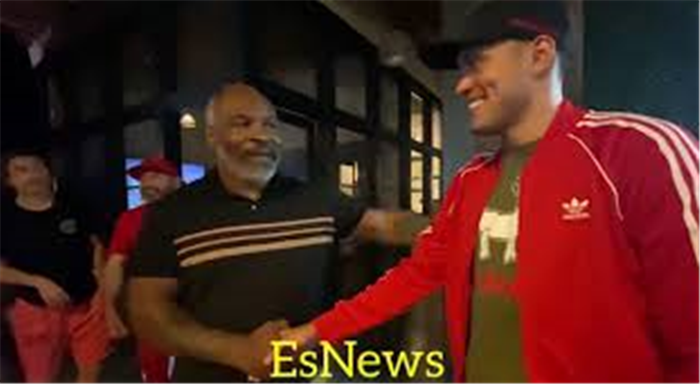 Another user named Pablo claimed that 'Iron Mike' did not feel great when Benavidez told him it wasn't necessary for him to be there. "Mike tyson felt bad when Benavidez said you dont have to do that, if tyson is supporting you . You never tell him that " he wrote.
Moreover, a user named El Beto also predicted that 'SweetHands' was going to win. According to him 'The Monster' looked drained ahead of the match. "Plant gonna win it. Benavides looks to sucked up. He gonna feel it fight night"
A user named Jim Colon thought that Plant will beat the Mexican despite many doubting him and his abilities. "@calebplant might get this victory. Lots of experts sleeping on him, but is highly skilled" he wrote.
However, one fan named TS DRU BABY appreciated the two coming together before the fight in a heartwarming moment. "Greatness knows greatness" he wrote.
The fans were not too confident in Benavidez as he met his most famous and beloved fan Tyson. However, The Mexican Monster is still the favorite to win the fight but it will certainly not be an easy outing as Plant is also one of the better boxers in the division if not the best.