Ali was a natural heavyweight at 6′3 and 225 with an 80″ reach. Robinson was a natural middleweight who, as a grown man, had the frame to fight at welterweight.
Ali is more naturally gifted. Robinson has a little bit better fundamentals and skills. There's not a huge deficit either way in natural talent and skill. Ali is just a much larger, stronger, more powerful man and that is the difference because weight classes exist for a damn good reason.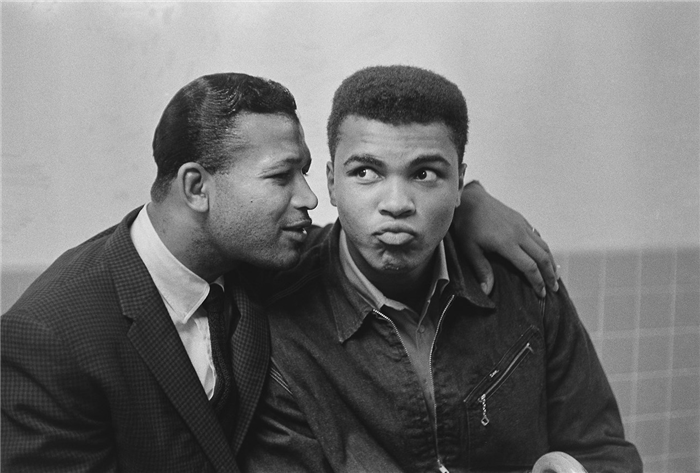 Sure, Robinson can beat lesser heavyweights like club level or amateurs, but not one on the elite level. That's why there's weight classes.
Ali just walks through Ray's punches, walks him down . . . Like the Terminator, and knocks him out in the first round. Robinson can't hurt Ali unless he uses a gun Unfair size and strength mis-match.