Mike Tyson has a funny response to Hasbulla's fighting inspiration
Hasbulla took over the internet in 2020. He has millions of followers across social media platforms. After replicating a weigh-in of Khabib Nurmagamedov, the public figure got the nickname "Mini Khabib".
Hasbulla has been associated with combat sports ever since. On the podcast, Mike Tyson asked him if he liked fighting. To which he replied, "Yes, I learned how to fight from watching your fights".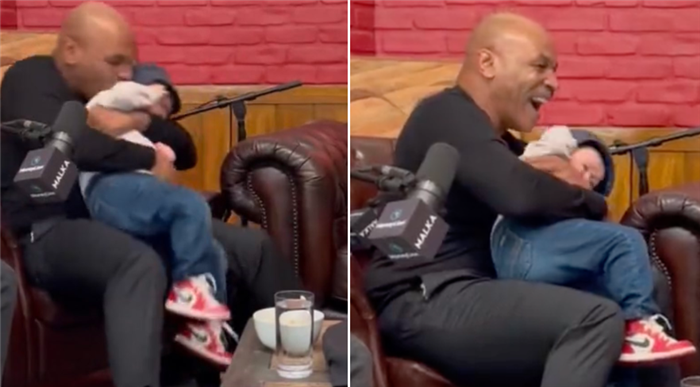 Tyson cut no corners in taking a cheeky dig at himself and Hasbulla both. The former heavyweight ch ampion stated, "AHH he didn't learn well."
Tyson thereafter had a giggle at his candid response. One of the many reasons why Tyson is an icon of this generation is due to the fact that he speaks his mind.
Mike Tyson considers Hasbulla a child
Hasbulla is biologically 20 years old. Tyson was once asked if he knew that Hasbulla was a full-grown adult. Tyson responded by saying that compared to his age, Hasbulla is a child.
Speaking to EN news, the former heavyweight champion stated, "He's just a little baby to me. He's 20, I'm 56-57, he's a child to me".