Lacroix took to Instagram to share a hilarious clip of the former Heavyweight champion. He is known for his flamboyant and charming personality.
The video shows that Ali had a lovely essence to him. In the clip, Ali is seen conversing with a cute and funny kid.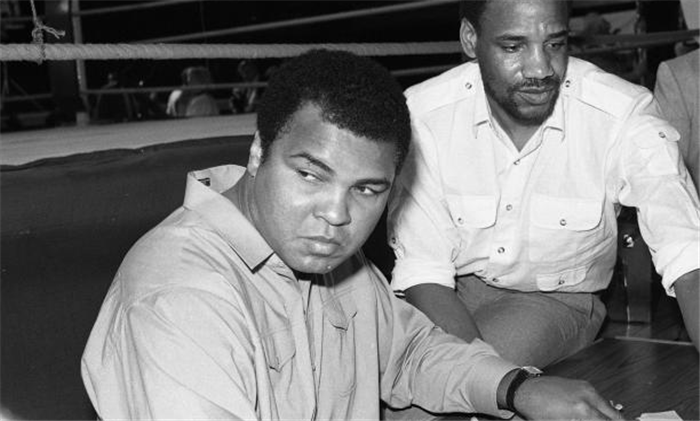 At the beginning of the video, the kid says something unexpected, "He goes down like a dead dog," said the kid to the audience. The audience cracks up with laughter.
And, the former champ, who seemed to be bullied after the kid's remarks, said, "Why do you call me them names." Ali further smacks the kid lightly on his head.
The time Logan Paul impersonated Muhammad Ali
Logan Paul was one of the first social media influencers to dive into the influencer boxing scenario. The Ohio-raised internet sensation rose to prominence in the boxing world after he fought KSI in 2018 for the first time. But. Little did he know that he will go on to fight none other than Floyd Mayweather Jr.
During the preparation for his fight with the former five-division world champion, he was seen trying to perform a famous move by Muhammad Ali. A video of the YouTuber surfaced on the internet wherein, he was performing the "rope a dope" defense move of one of the greatest Heavyweights. Even though he was net to the sport at the time, it can be said that he did a fairly good job holding his ground with the move.