Essentially Eddie planned for Mike Tyson to do as Buster Douglas would do two years later – circle outside and jab Tyson with his 5 inch reach advantage, and when Tyson rushed forward, hit him with the Spinks jinx, his lethal right hand. Survive the early rounds until Mike tired.
But then, as noted, it all went straight to hell…
Mike Tyson used intimidation as part of his game plan back in the day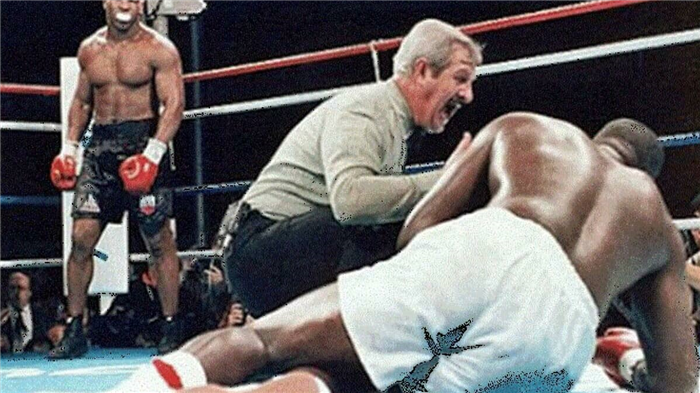 Real experts, fighters, trainers, boxing historians, will tell you that at least half of Mike Tyson's dominance was due to his opponents being beaten before they ever stepped foot in the ring. Boxing Historian and writer Jon Vale said of Tyson:
"The prime, sub-220 pound Tyson—brought unheralded levels of force into the boxing ring, eclipsing the fear factor seen even with other notorious wrecking balls such as Sonny Liston."
Mike Spinks was clearly afraid coming into the fight with Tyson. Asked by Dave Letterman if he wanted to fight Iron Mike, Spinks said:
"The only reason I would say yes is because boxing is my profession and it makes professional sense to fight Tyson." Spinks also said the hypothetical fight "would bring me one step closer to the end of my career."
And the fear caused Spinks to deviate from what Eddie Futch had trained him to do in the fight. Futch believed the key to beating Tyson was surviving the early rounds, and letting Tyson gas, thinking that he was less effective as the rounds went by. Futch had trained Spinks to "stick him and move." Jab, jab, jab, and hit him with the right where he could.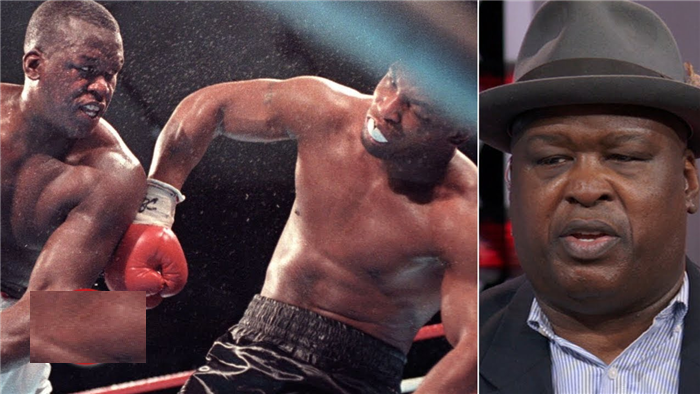 But Spinks, terrified in his dressing room, had failed to warm up as noted earlier, and was not ready when the fight began.
Spinks, who later said he was desperate to "earn respect" came forward in the first round and exchanged with Tyson.
End of story 91 seconds later.
No one knew it then, but that was both Mike Tyson's greatest fight, and the last time he would ever be great…