Boxing legends Mike Tyson and Muhammad Ali are two of the most renowned boxers in history. Over their various eras, the two have amassed enormous recognition and success.
Tyson holds "The People's Champion" in high regard and frequently praises him. But, Tyson revealed a previously unknown fact about Ali in one of his most recent podcast episodes.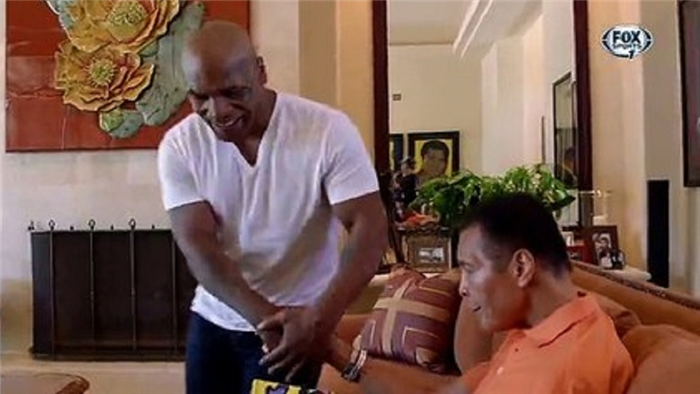 In one of the recent episodes of the 'Hotboxin' with Mike Tyson' podcast, 'Iron Mike' said, "He(Muhammad Ali) aged early, you know. I remember seeing him shake, just not like anybody, yeah, it's a little. He just aged late in life, I mean early in life."
Tyson further added, "There's some boxer that die, they got hit like this. And then there's guys you can beat them all night and then they retire. They'll have no dementia, no nothing and living a very healthy life and stuff. You know the hands might hurt, their rib might hurt. They look so good, you would never think this was a fighter. He's(Ali) articulate, it's just like the luck of the draw."
Well, anything like this has never been revealed about Ali before. However, between the ages of 26 and 39, it was observed that his speech slowed to 26%. Following that, he retired from boxing in 1981 and was diagnosed with Parkinson's disease in 1984.