Mike Tyson's defeat to Buster Douglas in Japan in 1990 is still remembered as one of the greatest sporting upsets ever, while the great Evander Holyfield is the only man to beat Tyson twice amid the infamous ear-biting disqualification. Lennox Lewis also knocked out Tyson in 2002 and his powers were fading and his personal life spiralling when he lost to Danny Williams in 2004. Tyson's final defeat against Kevin McBride in 2005 sent him into retirement.
Muhammad Ali
His victories over George Foreman in the 'Rumble in the Jungle' and the 'Thrilla in Manila' trilogy battle against Joe Frazier have gone down in history.
But Ali, who beat everyone there was to beat, also came undone on several occasions in his unforgettable 20 year career. His first career loss against Fraizer came just after serving a three year ban for boycotting the Vietnam War from 1967 to 1970.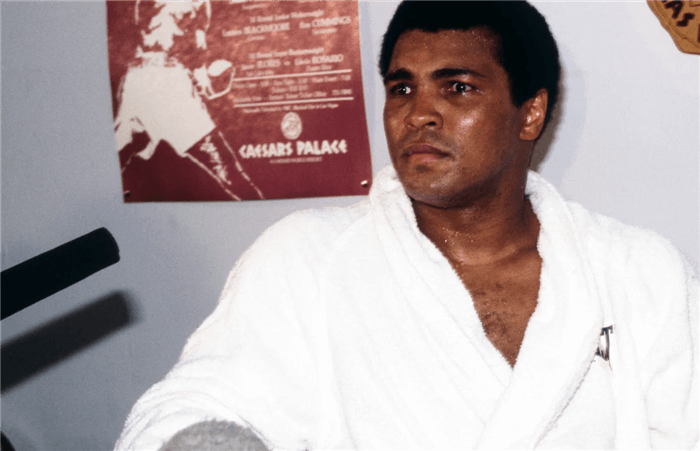 And the sport's ultimate showman was also defeated by Ken Norton, Leon Spinks, Larry Holmes and Trevor Berbick before his retirement in 1981.
Wladimir Klitschko
Ukrainian legend Klitschko went 22 fights unbeaten as he reigned supreme in the heavyweight division before being humbled by Tyson Fury in Dusseldorf, in what still remains one of the finest achievements in British boxing history. Klitschko was a monster of the ring and had lost only three fights before he was outclassed by Fury in Germany.
And his last defeat of a draining 69-fight career came to a sprightly undefeated 27-year-old Anthony Joshua in an epic showdown at Wembley. He was 41-years-old when Joshua stopped him in the 11th round in April, and he walked away from the sport with a record of 64-5, going down in history as one of the greatest strategists seen in the heavyweight division.
Anthony Joshua
Joshua has now not won a fight in over two years and back-to-back defeats to the supreme undefeated Ukrainian Oleksandr Usyk have rocked his career. His victory over Klitschko to retain his WBA and IBO titles will go down as one of the best moments in the ring but he is now plotting a long route back to a world title shot.
The 33-year-old, who was also famously stunned by Mexican underdog Andy Ruiz at Madison Square Garden to end his unbeaten streak in 2019, now has a professional record of 24-3.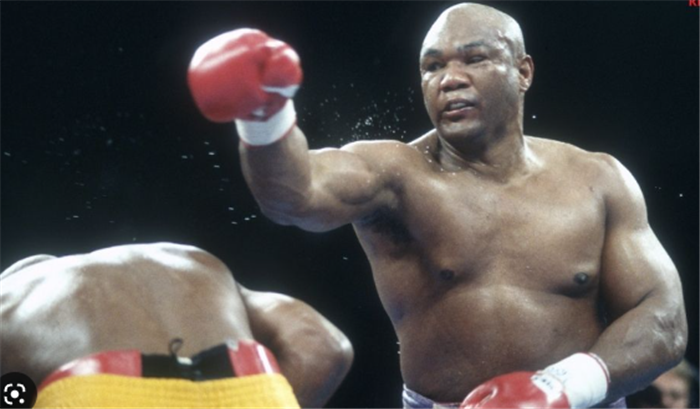 George Foreman
Foreman emerged as a superstar in a golden era of heavyweight boxing and his incredible fight career spanned 28 years.
He became the oldest heavyweight champion of all-time when he knocked out Michael Moorer to claim the title in 1994 and was the ultimate fighter, combining brutal power with his agility around the ring. Foreman's battle against Muhammad Ali in Zaire in 1974 will never be forgotten.
He ended his pro career with a record of 76-5 as he was beaten by Ali, Holyfield, Jimmy Young, Tommy Morrison and Shannon Briggs.
Deontay Wilder
The Bronzer Bomber is perhaps the only fighter capable of the explosive one-punch knockout power that became so synonymous with Tyson. And the 37-year-old will still go down as one of the finest heavyweights of his era with 42 knockouts in his 43 wins.
But former WBC king Wilder's reputation was tainted when he met his match with a more accomplished boxer in the enthralling trilogy with Fury. The American was lucky to escape with a draw in the duo's first bout as Fury miraculously battled to his feet to avoid a 12th round knockout.
Fury then brutally exposed Wilder's flaws with the most convincing of back-to-back victories as he ended their long rivalry in thrilling fashion with two stoppages.