1. Animal expenses
Growing up in Brooklyn, New York, with few true friends, Tyson has spoken in depth about his love of pigeons, which often offered an escape from the many difficulties he faced in life. What may not be common knowledge, however, is he reportedly splurged $400,000 (about £322,000 in today's money) on the birds over the course of his career.
It's also well-known the former heavyweight king developed an affinity for tigers, including two 'pet' Bengals he was often pictured with at home. As if the reported $60,000 (£48,000) spent on each wasn't eye-watering enough, Tyson's tigers are believed to have cost roughly the same amount in food and maintenance each month—or close to $750,000 per year.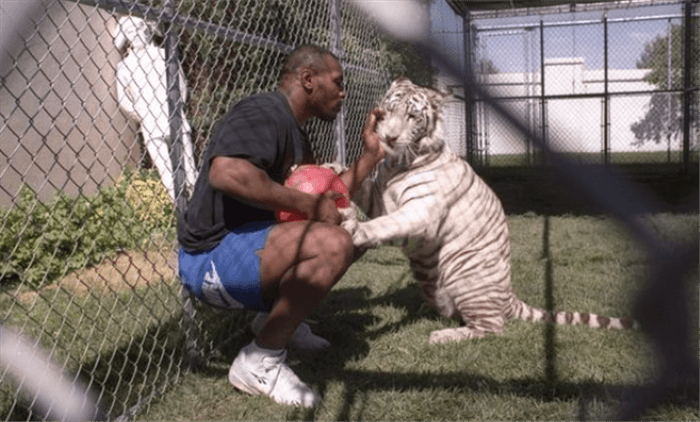 2. Car collection
In fact, that was Tyson's second Corniche, in addition to the Rolls-Royce Silver Spur (£110,000) he already owned, and all by the age of 22. The more egregious expenses were still to come, however, dropping a reported $650,000 (£522,000) on a Ferrari F50 after beating Frank Bruno in 1996, as well as $210,000 (£168,000) on a two-of-a-kind Ferrari 456 GT Spyder (the Sultan of Brunei owned the other).
3. The golden bathtub
Arguably the biggest waste of funds on Tyson's CV was a $2.2m (£1.8m today) golden bath bought for then-wife Robin Givens. The 24-karat tub is understood to have been a birthday present for his former spouse, but chocolates may have been the better use of money.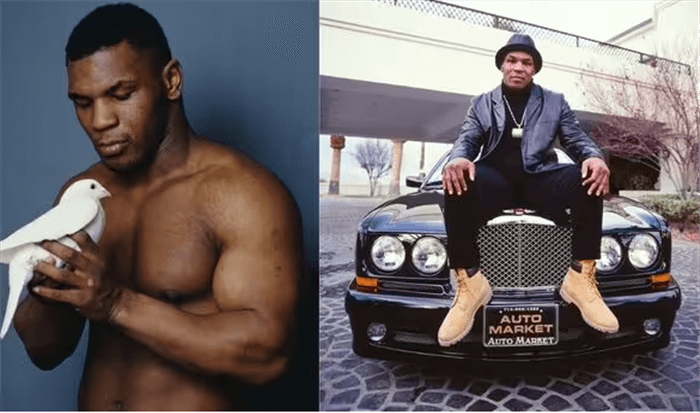 4. More money, more mobiles
It's understood Tyson forked out roughly $230,000 (£185,000) on mobile phones, pagers and bills for friends and family between 1995 and 1997 alone. One can only imagine the international minutes a worldwide superstar like Mike could rack up, but that's a premium rate if ever one saw.
5. Silly salaries
Among those reportedly being paid by Tyson were a $125,000-a-year animal trainer to be on call, as well as a hype man named 'Crocodile', who supposedly earned $300,000 in 1996 alone. Not only that, but the president of the Mike Tyson fan club was purportedly paid $1,000 a week at King's insistence, a handsome figure considering the average annual salary in the early 1990s was only $21,000 or so.