Mike Tyson Vs. George Foreman. It's one of the most fascinating, guaranteed explosions of a fight that could have happened yet never did. And we fans still talk about it, we still dream about it, we continue to argue over it. Who would have won and how?
Well, the how part might be pretty easy to answer: by knockout! Had these two greats collided, as was almost the case in 1990, there seems just about no way the fight would have gone the distance. Foreman and Tyson had a staggering 112 KO's between them.
"Somebody will hit the floor. It might be me, but one of us will fall," Foreman said after one of his comeback fights, this when George was constantly telling anyone who would listen that he badly wanted the opportunity to fight Tyson. But who would have fallen?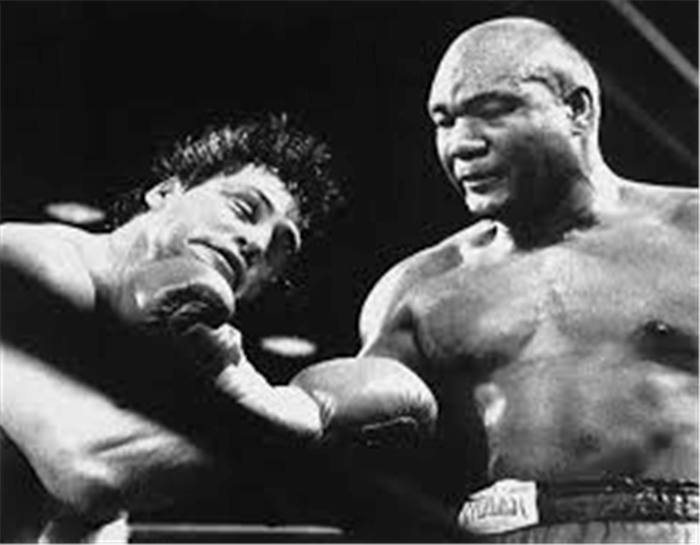 The very notion of "Big George" hitting the mat and not being able to get back up might in itself be a silly one. Blessed with a granite chin as well as immense mental strength, Foreman mark-2 was able to take plenty of hurtful shots from power hitters like Alex Stewart, Tommy Morrison, Michael Moorer, and Shannon Briggs. And never once did Foreman look like he was close to going down.
As a younger man, when he was decked, by Ron Lyle, this after he had punished himself for not having given his all in the losing fight with Muhammad Ali, Foreman showed that he could climb back up after being violently belted to the floor. Getting up from a knockdown to win a fight is something Tyson, as special as he was, was never once able to do.
Might this have been the difference in a fight between Tyson, the youngest ever heavyweight champ, and Foreman, the oldest man to wear the crown? Maybe. Or might Tyson's blazing speed have been the biggest factor in this, arguably the most fascinating Dream Fight you could try and point to?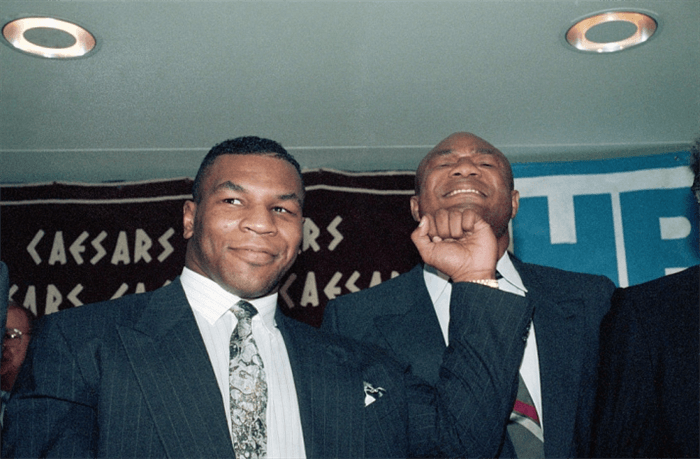 A somewhat humble Tyson said that he himself "couldn't match somebody's power who's that big." "George Foreman – the heaviest puncher," Tyson said. "I couldn't match somebody's power who's that big, with that much mass. The only thing that allowed me to be exciting was that I threw punches so much faster than all the other guys."