The bouts that Mike Tyson and Evander Holyfield engaged in were among the most lucrative and well-attended in boxing history. Before the battle really took place for the first time in 1996, much had been written about it.
The bout had been building since the late 1980s, when Holyfield moved up to heavyweight after winning the cruiserweight title. Then, in 1990, Tyson suffered an illustrious defeat to "Buster" Douglas.
The shocking result left 'Iron Mike', who was undisputed heavyweight king, without his three belts. Warrior, meanwhile, manoeuvred quickly and managed to get a fight with Douglas, who managed to get away from Don King to make the fight.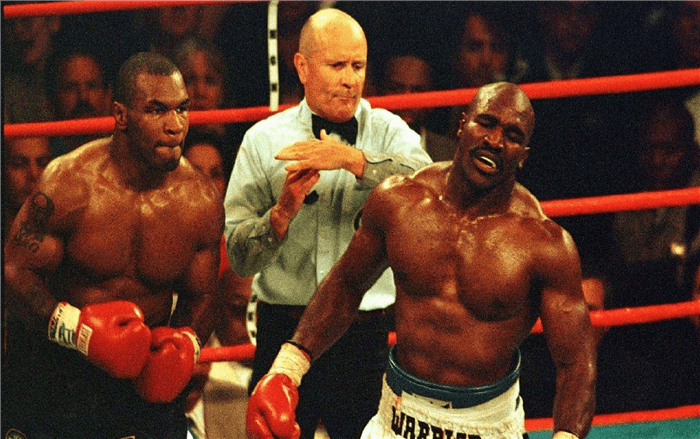 With Holyfield already champion, in 1991 Tyson gave up a tidy sum to go against George Foreman in exchange for a shot at regaining his throne, although facing 'Big George' provided him with a much bigger payday.
Unfortunately, an injury to Tyson while training forced the fight to be postponed for two months. Prior to the fight, the Brooklyn fighter was sentenced to three years in prison for rape.
After his release, Holyfield won the first by TKO in the eleventh round and the rematch ended with Tyson's disqualification for biting.
Speaking to World Boxing News, Holyfield discussed Tyson and his legacy.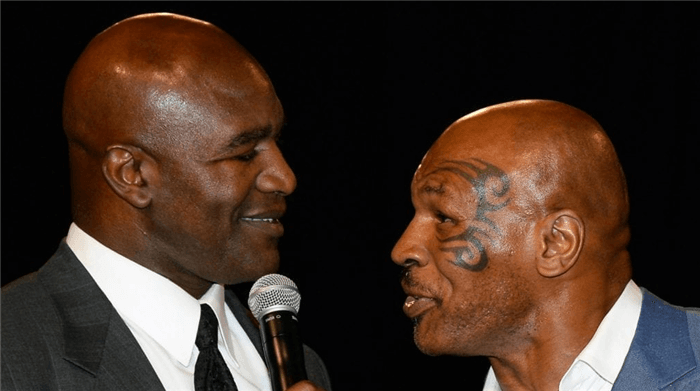 "Not at all, it [the bite] didn't tarnish his legacy. When you talk about Tyson, you have to talk about how good he was, the incredible things he did. He was the youngest heavyweight champion then and he still is. He was the youngest heavyweight champion at 20 years old and I was 28 years old, and I had an apprenticeship," Holyfield said.
"Mike and I were in the same group trying to make the Olympic team [in 1984]. I made it, but he didn't. We have someone who could have quit, but he stuck with what he wanted to do and became amazing in the 1980s," he said.