One of the most well-known and successful boxers in history, Mike Tyson experienced a quick and dramatic ascent to prominence. Tyson didn't make the Olympic team in 1985, so he turned professional. He engaged in an astounding 15 fights that year, winning 11 of them through first-round knockout.
Tyson's outstanding performance in the ring during his first season as a professional boxer solidified his reputation as a competitor to be taken seriously. There's no arguing that 'Iron' Mike was a dominant force in the ring, despite some critics' claims that Tyson's success was partly attributable to his opponents' incompetence. Additionally, he just thought back on this period of time and his attitude at the time.
Mike Tyson recalls the year in which he engaged in fifteen fights.
Tyson recently discussed his hectic workload during his first year as a professional boxer in an edition of his podcast with rising prospect Ryan Garcia. He claimed that in a single year, he engaged in about 15 fights. Even yet, he only advanced past the tenth round twice. He claimed that doing this helped him maintain his sharpness and prevent ring rust, which is a problem for many boxers in today's sport.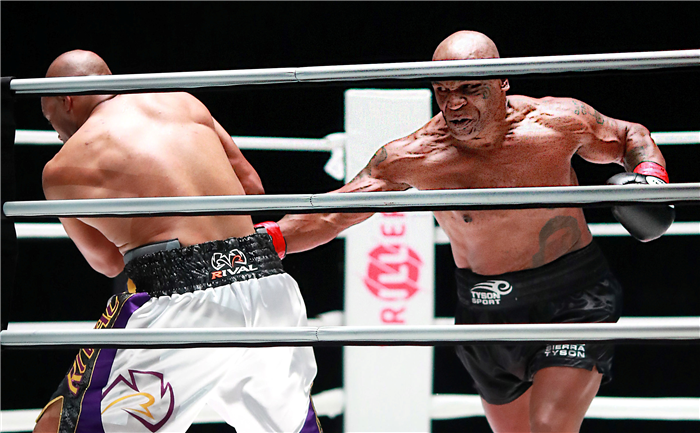 "I fought 15 times in one year. It's basically a lot of knockouts but still like 10-12 of those. Alright, listen, I may have gone 10 rounds twice out of 15 fights. It's competitive and it's staying sharp, staying ready for sure," he said.
Tyson's commitment to his art and his willingness to engage in frequent, intense combat were successful. His stellar performance in those first 15 fights propelled him to popularity and laid the groundwork for his numerous successes in the years that followed. But 'Iron' Mike's success wasn't free; he admitted that he frequently trained and sparred, even skipping class.
Mike Tyson discusses the strict training regime Cus D'Amato demanded him follow.
'Iron' Mike revealed on the podcast that Cus D'Amato would invent justifications to get Tyson to spar. He asserted that the illustrious boxing trainer manufactured false emergencies in order to force Tyson in to the ring.
"Cus used to call me and say, 'Hey, we have a family emergency.' Then just comes and spar with people, come to the gym and spar people. But he's always saying the family called the heart attack, it's the car accident. 'Send Mike home, please.' And I'm just going to the gym and boxing people, boxing Frank Bruno or somebody," he added.
Despite the difficulties Tyson encountered outside of the ring, his outstanding performance in his debut season as a professional boxer contributed to his reputation as one of the sport's all-time greats. Additionally, this greatly aided in his ability to deal with the abuse he was receiving outside the ring. He became a dominant force in the sport and a true legend in the eyes of people all around the world thanks to his devotion to his profession and remarkable talent and skill.
Cus D'Amato thought Mike Tyson would win the world title.
An excerpt from the encounter with D'Amato can be found on page 43 of the autobiography. Tyson experienced a difficult upbringing. and ended up in Johnstown, New York, at the Tryon School for Boys. At this point, Bobby Stewart, a past champion, was introduced to him. In fact, the two even boxed, with Tyson even passing out after being struck by Stewart.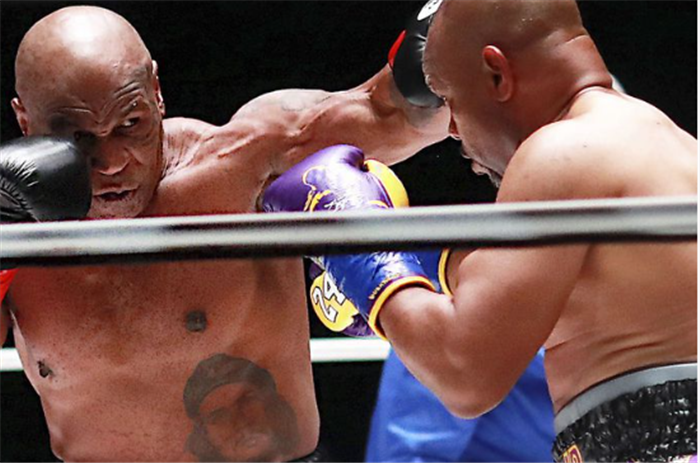 However, Stewart recognized Tyson's promise. to Catskill, New York, and brought him there. where he met D'Amato and introduced him. Tyson remarked that "Cus looked exactly like what you'd imagine a hard-boiled boxing trainer to look like" while describing his encounter with D'Amato.
D'Amato urged Tyson to fight Stewart so he could assess Stewart's skill set. However, things did not go as planned, and Tyson took a vicious barrage of blows. and as a result started bleeding.
D'Amato, on the other hand, was pleased with the young Tyson's display. In the book, Tyson described D'Amato's response, stating, "When we came out of the ring. 'That's the heavyweight champion of the world,' Cus said to Bobby right away.
He was a great trainer, after all. That D'Amato could see Tyson's potential is hardly surprising.
Mike Tyson, a former heavyweight world champion, is a living icon in the sport of boxing. Every time Tyson entered the ring, he stunned spectators and the boxing community as a whole with his impressive performances. It is also undeniable that Cus D'Amato, who served as both his trainer and a father figure, was crucial to his success. Tyson has frequently discussed his friendship with D'Amato. In fact, he mentioned a specific prediction D'Amato made about him in his memoirs.