After the passing of his mentor Cus D'Amato, Mike Tyson had changed. When Cus broke up with Tyson, he was still a rising celebrity. After Mike Tyson's mother passed away, he was appointed as the teenager's guardian. D'Amato had a spectacular 11-0 record prior to his passing. Cus D'Amato, however, passed away in November 1985 at the age of 77 from pneumonia. After that, Tyson was unable to trust any other trainer since Cus had such a profound effect on 'Iron' Mike. This imprint wasn't going to go away so quickly.
Therefore, he discussed how, after Cus, he could never respect his trainers in the most recent episode of Hotboxin' with Mike Tyson. He also shared his unvarnished views on the state of trainers today, including how boxing gyms and trainers no longer feel a sense of community. He claims that it is increasingly motivated by money.
Mike Tyson discusses why he can't respect his trainers in this interview.
Mike Tyson discussed how challenging it may be to push yourself and go past your ego. Your ego is trying to steer you toward the easier path since it doesn't want to put in the necessary effort, but you must fight against it. And achieving that procedure is quite challenging. The co-host, Sebastian Joseph-Day, then questioned Tyson about whether or not training was easier on certain days than others or if it was always the same and just as challenging.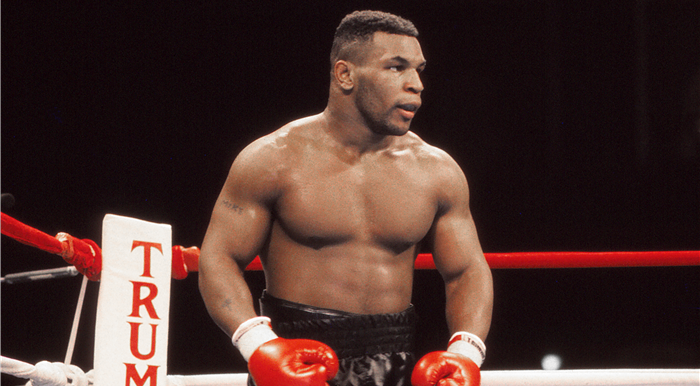 Then Tyson started talking about how it was easier with Cus. He said, "No, everything went well. I did everything well, and then I see my mentor died, and he's the only one that could pull me back, he's the only one I had that respect for."
Then he went on to reveal why he couldn't respect his trainers. Tyson said, "One thing that I didn't have any respect for these guys, you know, I'm giving them a job. It's not like I can't give him a job, this guy's- it's my man you know what I mean."
Tyson was profoundly affected by the passing of his mentor, and 36 years later, if given the chance, he shared the sentimental query he would put to Cus D'Amato.
The Baddest Man on the Planet then discussed how trainers have lost their respect for themselves and are now more concerned with making money. If they can obtain more elsewhere, they don't care for their fighters. 'Iron' Mike finds this to be unacceptable.
Tyson branded the trainers as "glorified cheerleaders"
Mike Tyson stated that trainers nowadays are nothing more than just hired hands. As they don't really care about him as a fighter, it is more of a job for them. He said, "They're hired hands, you know that's what that's what trainers are now."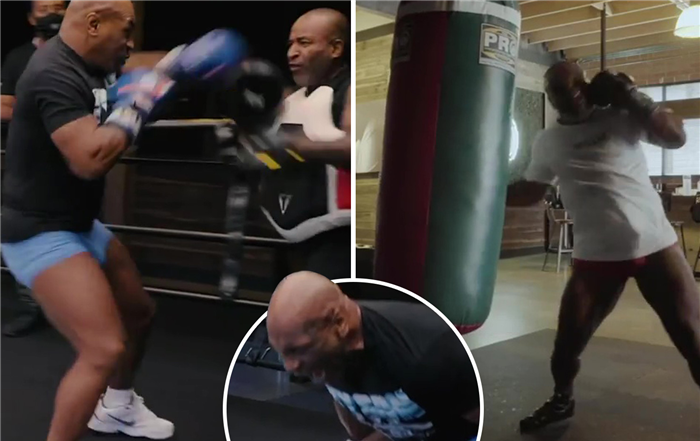 He further elaborated on how they'll run off to another fighter if he/she paid them more.
He went on to explain how, if paid more, they would defect to another fighter.
Tyson enunciated, "They're hired hands, I'm working with this guy, you pay me more, I leave him and work with you. It's all like this right now. Glorified cheerleaders."
Now this cracked up the whole room, even the guest, Ryan Garcia, couldn't stop his laughter when Tyson called trainers 'glorified cheerleaders'.
Cordeiro is no stranger to facing a barrage of blows, from his fighting days as Brazil's Muay Thai champion with an MMA record of four wins and two defeats.
And fans were left fearing for the safety of Jones Jr, 51, in the upcoming bout.
Adrien wrote online: "Tyson still almost annihilating his trainers In his 50's lmao. This better be for charity and Tyson doesn't let his full power fly, or we might be needing a body bag for my boy Roy."
Jay added: "This dude is definitely gonna break Roy's ribs."
Mikey commented: "Rafael Cordeiro almost got his head taken off!!!"
While David pondered: "Damn I think Roy should think this over."
Officially speaking, California State Commission rules state that both fighters will not look for the knockout in November, instead "exhibiting" their skills.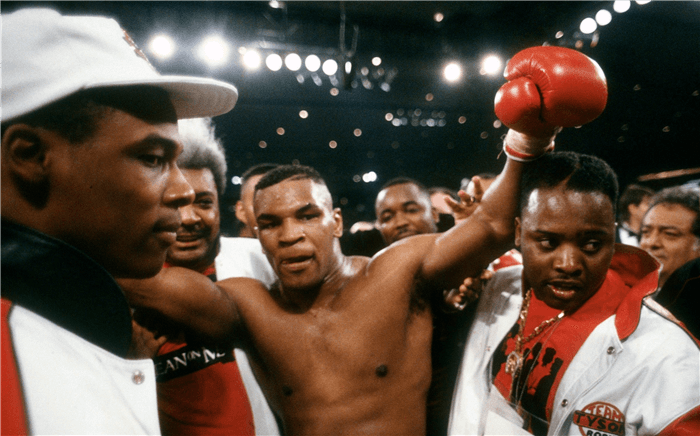 But there are fears that the comeback fight could become a more feisty affair.
Danny Williams, who conquered an out-of-sorts Tyson back in 2004, fears the Brooklyn-born brawler will be keen to get physical.
He said: "I think Roy is going to get seriously hurt. He is a natural middleweight."
Mike Tyson nearly severed the head of his trainer as he demonstrated his lethal strength and quickness during training.
November 28, the heavyweight legend will return to the ring to take against Roy Jones Jr. in an exhibition match.
Rafael Cordeiro, who has been in charge of Tyson's fight preparations, nearly suffered a coma as a result of his work.
Iron Mike was seen in video shared online by FightHype pounding his padded trainer mercilessly.